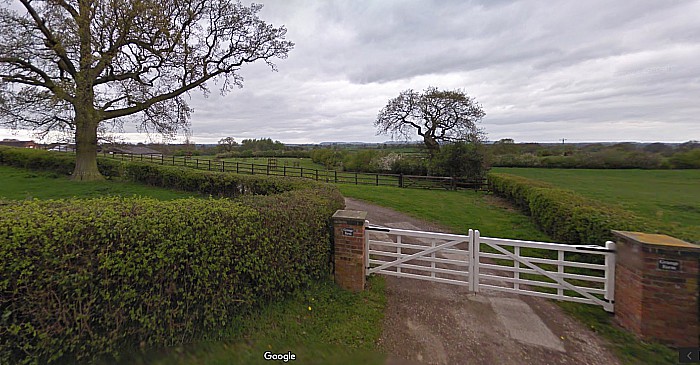 A family-run farm in Marbury, near Wrenbury, could soon become home to a wedding venue after being granted a licence for music.
Grange Farm was given permission by Cheshire East Council for live and recorded music on Saturdays from 6pm to 12.30am.
At a Licensing Act sub-committee meeting, applicant Tom Charlesworth told members his family had been farming on the site for 30 years and that they wanted to be 'very reasonable'.
"There has been a lot of pressure on farming over the last five to 10 years and a lot of pressure to find other revenue streams for expanding families," he said.
"With my wife being eight months pregnant, she will not be able to continue full-time employment, so we are looking at other opportunities to use under-utilised buildings – and one of her dreams has always been to run a wedding business.
"We are very keen to be responsible operators. We understand this is an ongoing process and we need to work with our neighbours if this is something which is going to proceed."
Mr Charlesworth told the committee that no alcohol would be sold on the site, and the venue could be used up to 15 days a year.
He is yet to secure planning permission for the venue, having had two previous applications to change the site's use knocked back by Cheshire East over highways issues.
But neighbour Anthony Gibbs Murray argued that noise from the venue would cause great disruption to nearby residents in Hollyhurst Road.
He said: "We can already hear laughing and talking because we are so close and it is a rural location. This would cause disruption to our lives.
"I just think it is totally the wrong sort of venue to be bringing to such a beautiful, open countryside, where it is very rural."
Cllr Janet Makin, a member of Marbury and District Parish Council, added: "The parish council has these concerns and we feel that a wedding venue would be a commercial development in an entirely unsuitable location."
Mr Charlesworth is now looking to gain planning approval from Cheshire East Council for the venue.