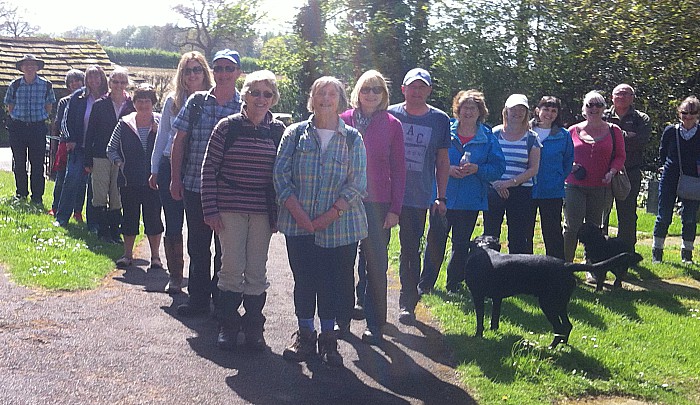 The inaugural Tea at the Tower guided circular walk in Acton proved a big hit, writes Jonathan White.
The walk went from St Mary's Church, on Monks Lane, and was led by Nigel and Deborah Anderson.
They directed 21 walkers on a four-mile route through beautiful Cheshire countryside involving the Dorfold estate and the Shropshire Union Canal footpaths.
The weather stayed dry and all participants were full of enthusiasm and praise.
Future dates for 'Tea at the Tower' guided circular walks are Sunday May 20 at 1pm and Sunday June 3 at 1pm.
All walks start from St Mary's Church, Acton.
'Tea at the Tower' includes drinks and cakes served takes place every Sunday afternoon, 2.30-4.30pm, throughout the year at St Mary's, Acton.
Visitors also have an opportunity to have a guided tour up the church tower as far as the ringing chamber.
A representative from 'Tea at the Tower' said: "It is wonderful that the first-ever 'Tea at The Tower' walk was a success – the feedback has been fabulous.
"The 'Tea at The Tower' refreshments, which began in March 2017 and raise valuable funds for St Mary's Church, is also very popular.
"Everyone is welcome to both the walks and the weekly community cafe."
For further information visit http://www.stmarysacton.com/
(pics by Jonathan White)