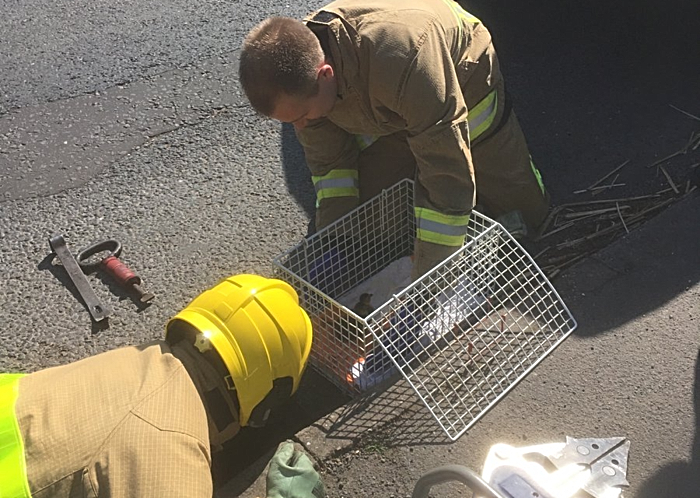 Nine trapped ducklings sparked a full scale emergency in Nantwich today as fire crews and RSPCA officers waded in to help!
The intrepid birds fell down a drain on Western Avenue in Nantwich at around 9.40am today (May 22).
Passers by heard the little ducklings quacking to escape and alerted the emergency services.
Nantwich fire crews – led by Jack Peacock – and the RSPCA attended the scene and found nine in total had become trapped.
Firefighters lifted a grid to free them and put them safely in a transportation cage.
The mother duck was stood nearby so firefighters and an RSPCA officer used the noisy ducklings to coax her in the direction of Nantwich Lake, a few hundred yards away.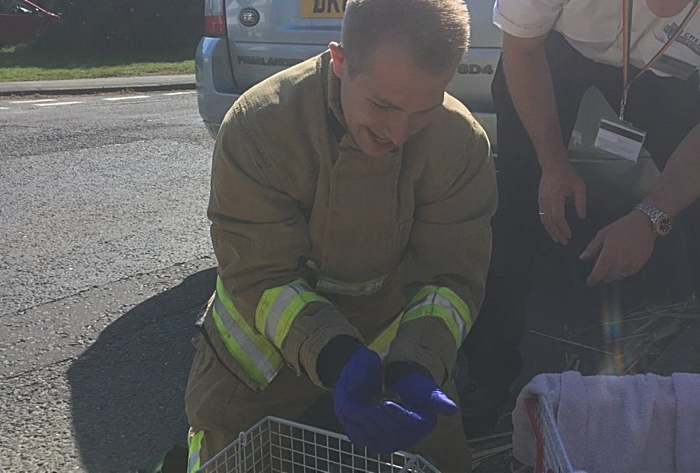 Firefighters stopped the traffic on Whitchurch Road in both directions to allow the mother duck to cross it safely.
Once at the lake, firefighters released all the baby birds into the water to be reunited with their mother.
"Something different today with firefighters called to nine ducklings that needed rescuing from a drain!" Nantwich Fire crews tweeted.
"Thankfully, firefighter Jack Peacock was on hand to help his fellow feathered friends out!
"Happy to say all ducklings we're safely reunited with Mum and Dad!"
Firefighters were in attendance for around an hour.
(Pictures courtesy of Nantwich Fire Station)