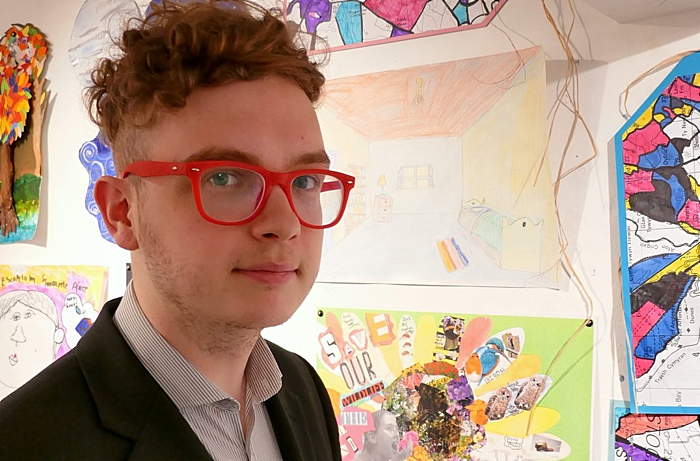 Elliot Goodger has been appointed by the Nantwich Museum Trustees as temporary Museum Manager while existing manager Kate Dobson is on maternity leave.
Elliot, from Rednal, Birmingham is a graduate of the University of Leicester, Aston University and Ironbridge International Institute for Cultural Heritage at the University of Birmingham.
He has a wide experience in both the heritage industry and commerce and was a one time proprietor of RetroRecord.co.uk
Among a number of roles he was a representative for the Museum Association in the West Midlands and a trustee of the Norton Collection Museum in Bromsgrove.
Most recently he worked in Greece in International Museums development on behalf of the British Council.
Chair of the Trustees Nick Dyer said Elliot's wide experience of the heritage industry and management expertise will be invaluable, and in particular his enthusiasm for seeking new funding opportunities.
Elliot added: "I welcome the challenge provided by my new role.
"I am inspired by the hard work and dedication displayed by volunteers at the museum and look forward to promoting in the museum greater diversity with the aim of reaching out to more diverse audiences."
Meanwhile, half-term workshops for children featuring a range of spring-time crafts and quizzes will take place at the museum on Wednesday and Thursday May 30-31.
All workshops are drop in any time between 11am and 3pm. The cost is £2 per child who must be accompanied. Large groups are requested to book in advance.
Also available for half term is a 30-40 minute tour "Exploring Nantwich – a town trail for all the family".
A donation of £2 per family is requested to cover costs. Full details are available at the museum desk.
Contact Nantwich Museum on [email protected], call 01270 627104, visit www.nantwichmuseum.org.uk
https://www.facebook.com/nantwich.museumoffical/ https://twitter.com/NantwichMuseum