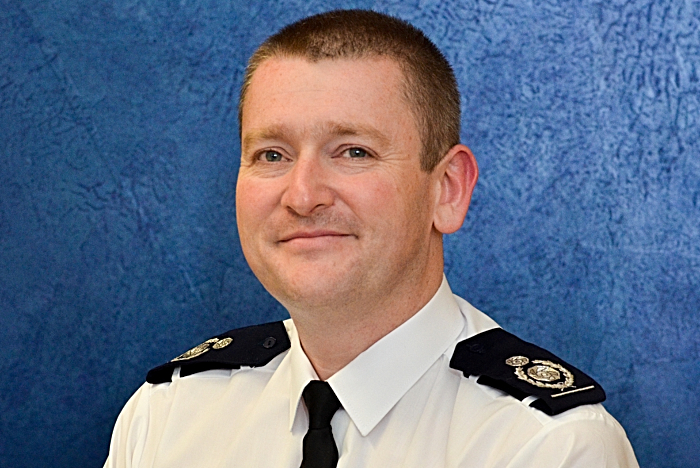 Cheshire's newly appointed Chief Fire Officer Mark Cashin said it was a "real honour" to be selected for the post.
Mr Cashin, currently Cheshire's Deputy Chief Fire Officer, was selected to become the service's new Chief Fire Officer & Chief Executive after an interview panel and confirmation at a Cheshire Fire Authority meeting.
The 49-year-old will take up the post on July 1, succeeding Paul Hancock who is retiring.
Mr Cashin said: "It is a real honour to be the new Chief Fire Officer for Cheshire.
"Since I joined the service I have been, and continue to be, hugely impressed with the level of commitment and dedication shown by all our staff.
"We are well-known for our innovative approach to reducing the risks facing our residents and businesses and I want to put on record my 100% commitment to further improving the safety and wellbeing of the communities we serve."
Cllr Bob Rudd, Chair of Cheshire Fire Authority, added: "I am delighted to announce Mark as our new Chief Fire Officer as I know he has all the right qualities to lead our service in the future.
"Our interview and selection process was extensive and demanding and, while the panel was impressed with the quality of those shortlisted, we know we have the right person for the job."
Born in Ancoats, Manchester, Mr Cashin began his fire and rescue service career in 1990, joining Greater Manchester Fire and Rescue Service where he held a number of roles before being appointed Cheshire's Deputy Chief Fire Officer in 2007.
He lives in Moore in Halton with his wife and daughter.
He is the National Chair of the Fire Service Prince's Trust Association (FSPTA).
Until recently, he led the National Prevention Committee for the Chief Fire Officers Association.
And during that time led a successful national campaign to change the law to require landlords to have smoke alarms in all their properties.