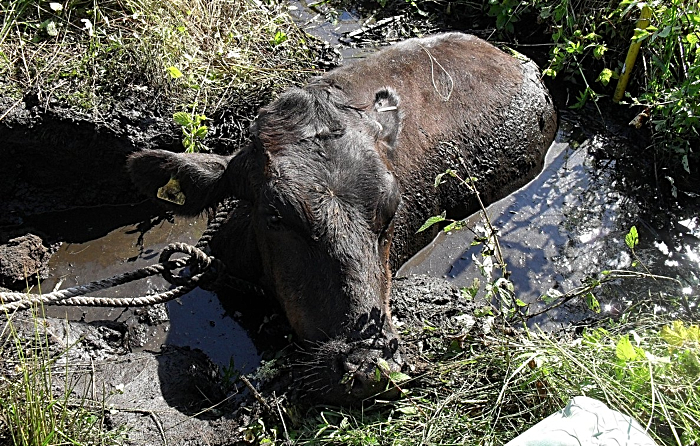 Fire crews across Cheshire mucked in to help rescue a bullock stuck in a ditch near Nantwich.
And the animal was soon on the mooove again after they managed to pull him out with ropes and ramps.
The bullock was found in distress in the ditch off Longhill Lane, in Hankelow, at about 9am today (June 29).
Firefighters from Nantwich, Lymm and an animal rescue unit from Bollington attended the scene and found that the bullock was stuck in muddy water and was unable to get out itself.
The teams used ropes and straps to secure the animal and then used ramps and spades to release the animal from the ditch.
Crews were in attendance at the scene for approximately two hours.
(Pics courtesy of Cheshire fire and rescue)