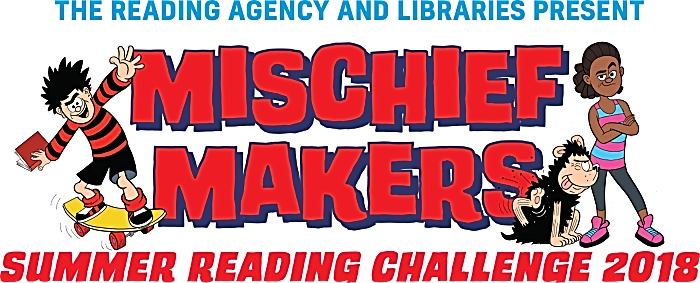 Deputy Mayor of Nantwich Cllr Arthur Moran has backed Nantwich Library's Summer Reading Challenge with a £100 donation.
The scheme, aimed at children aged 4 to 11, encourages reading during the school summer holidays.
Children's reading can 'dip' during the break if they don't have regular access to books and encouragement to read for pleasure.
The annual Summer Reading Challenge helps get 750,000 children into libraries each year to keep up their reading skills and confidence.
This year's theme is Mischief Makers – inspired by the children's title Beano, which celebrates its 80th anniversary.
However children can read whatever they like – fiction, fact books, joke books, picture books, audio books – as long as they are borrowed from the library on Beam Street in Nantwich.
Children receive special rewards each time they finish a book and there's a certificate for everyone who completes the Challenge.
Library staff and teenage and adult volunteers are supporting children during the scheme, helping them to discover new authors and explore a wide range of different types of books.
Cllr Moran said: "For a number of years I have been asked to award the medals and certificates for children who have achieve the reading challenge.
"I personally believe this is a great initiative to encourage children to carry on reading throughout the summer.
"They have great support from library staff and parents.
"It is a pleasure to support the scheme financially and I look forward to being invited back to present the awards on 18th September."