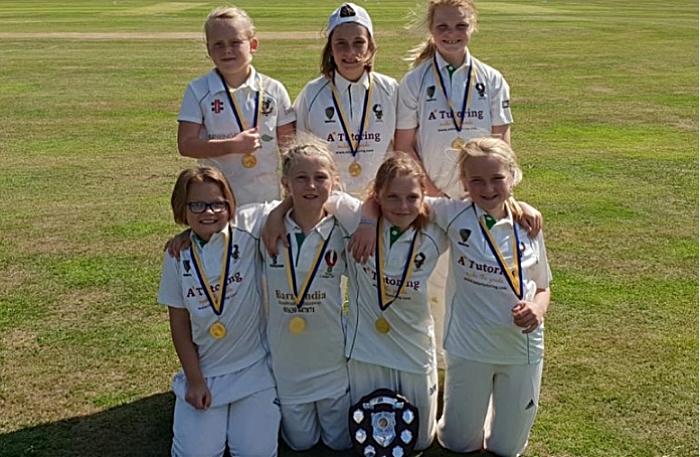 Woore Cricket Club Junior Academy ended their hugely successful season by winning the Shropshire Girls Under 11s Softball Cup Final, writes Roger Horwood.
The youngsters triumphed at Wroxeter and Uppington on Sunday September 2.
Other teams competing on the day were Bridgnorth, Wellington, and Sentinel CC.
Woore U11s girls remained unbeaten all summer.