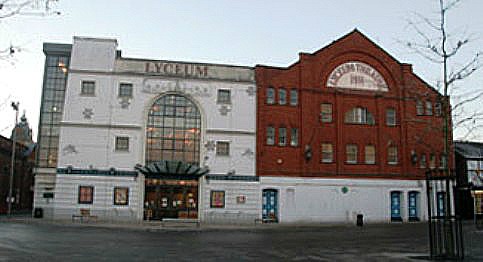 Laugh Out Loud Comedy Club is returning to Crewe Lyceum with a new live stand-up monthly show.
Like Nantwich Civic Comedy, the Lyceum Studio show will feature four professional comedians including the compere.
And the first show on Friday September 21 will feature Daliso Chaponda, who was third in Britain's Got Talent in 2017.
Dalison, 38, began his comedy career in Canada at the The Just For Laughs Festival in Montreal.
He appeared on CBC Television's 'Trans Canada Comedy Trail' confirming his position as Africa's top comic.
The 38-year-old comedian from Malawi and won over millions of fans with his cutting remarks about living as an African in Britain and his new BBC Radio 4 show Daliso Chaponda: Citizen of Nowhere.
Also appearing on September 21 is Roger Monkhouse, a regular writer on Channel 4's hugely popular comedy panel show '8 Out of 10 Cats' which features Jimmy Carr, Dave Spikey and Sean Lock.
Other television credits include appearances on 'The Comedy Store' and 'The World Stands Up', (both Paramount), 'My God I'm My Dad' (Bravo) and 'Street Cred Sudoku'.
Multi-award winning comedian Matt Rees is also on the bill, alongside UK-based Australian comedian Thomas Green, who took his show to the Melbourne International Comedy Festival in both 2014 and 2015 with sell-out crowds.
Doors are open at 7.30pm for an 8pm start, tickets are £17.50.
Visit www.crewelyceum.co.uk or call 01270 368242 to book.
The October show will be on October 26.