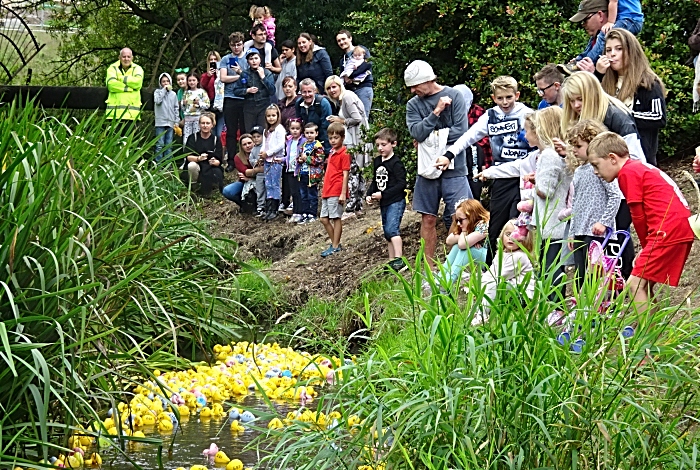 Hundreds of villagers gathered for Wistaston's annual Duck and Boat races – after the original event was rained off, writes Jonathan White.
The 23rd Annual Community Duck Race and Children's Model Boat Race took place at the Joey the Swan Recreation ground, with guests of honour the Rose Queen Poppy Bellingham and her Consort.
The event is organised by members of the Wistaston Community Council, with the main sponsor iWear Opticians – an independent opticians based in Nantwich and Tarporley.
Sixty-five model boats were entered into the Children's Model Boat Race and 800 plastic duck race tickets (£1 each) were sold and entered into the Duck Race.
Proceeds will go to the funds of Wistaston Community Council, Wistaston Memorial Hall and Community Centre, and several local charities.
There were also 15 stalls featuring local charities and organisations, selling an assortment of goods or advertising their activities.
Results
Best designed children's model boat
1st – 'Pirate ship Wood' by Oliver Wood who won £10 and a trophy.
2nd place – 'The Red Arrow' by Tom and Harriet Burdett.
3rd place – 'Ashley' by Ashley Reeves.
Children's Model Boat Race
1st – 'Jessie' by Jessie Tomkinson who won £10, plus a trophy donated by Herbert Locke MBE.
2nd place – 'Mischievous Red' by Henry Wrighton who won £8.
3rd place – 'HMS Orla' by Orla Dawson who won £6.
Duck Race:
1st – No.106 – Gaz Owen who won £100, plus a trophy donated by Les Fothergill, a past Wistonian of the Year.
2nd – No.514 – The Saving family – £50.
3rd – No.118 – Bronwyn Dean – £25.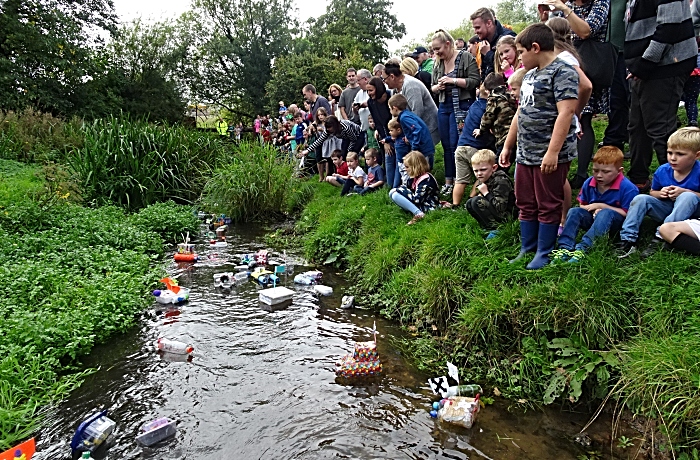 There was an enthusiastic commentary on both races by Dane Chaplow, with ongoing excitement and incident around every corner as ducks and boats bobbed and weaved along the obstacle course.
A representative from Wistaston Community Council said: "We thank all the visitors and volunteers for making the event such a quacking success.
"We were pleased that it was a sunny day, following the wet postponement on September 8. We are also very grateful to the sponsors – iWear Opticians."
(Pics and words courtesy of Jonathan White)