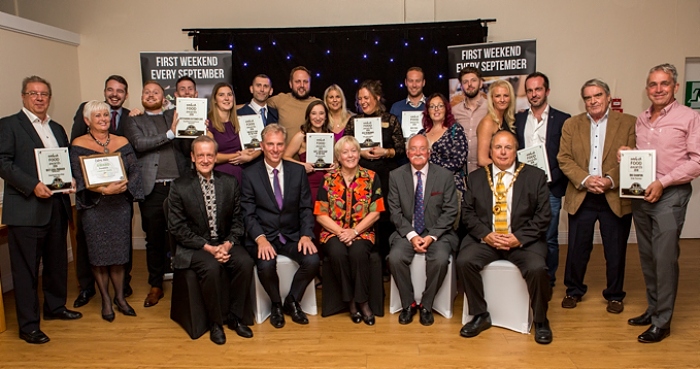 Winners of this year's Nantwich Food Awards have been crowned at a glittering ceremony in Nantwich Civic Hall.
Local foodies voted in their thousands in a number of categories in the awards which are held as part of the annual Food Festival in Nantwich.
Residents voted for their favourite food and drink establishments, producers and retailers.
And among the winners were The Leopard pub, Barrel & Tap, Cheerbrook, Deadwood Smokehouse, Miss Marmalades, and Piste Wine Bar in Tarporley.
Food Festival Chair Christine Farrall said: "We know that market towns like ours depend on local businesses, not just to survive but to prosper as well.
"There are many scary stories in the press of empty high streets and dying towns.
"These awards recognise all the food and drink businesses which attract many tourists and visitors to the town.
"Events like ours also encourage our local sponsors to invest and receive positive feedback for their products and services."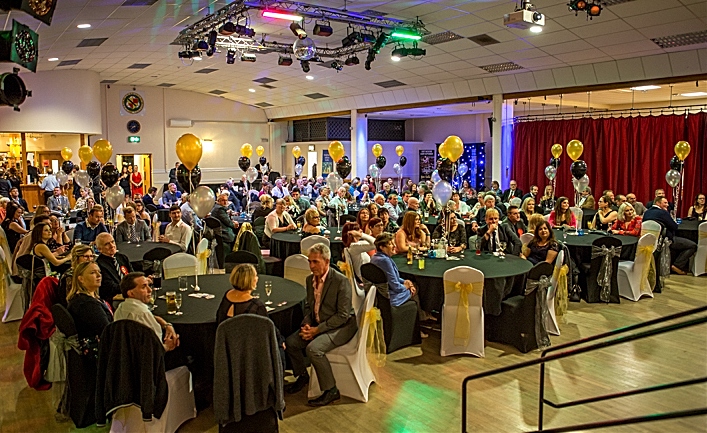 The evening kicked off with musical performances from Brine Leas School students and the crowd later danced to live music from the Daiquiri Duo.
The audience were also entertained by magician Pete Turner and a vintage photo booth from Jolly Good Photo Co.
A buffet and welcome drinks were provided by the Academy Restaurant of Cheshire College South and West.
The awards were supplied by Concorde Trophies and additional prizes were donated by Rodney Densem Wines and McCarthy's Salon.
Mayor of Nantwich Cllr David Marren, MP for Crewe and Nantwich Laura Smith, Dame Patricia Bacon, Cllr Peter Groves, Chair of Nantwich Town Tony Davison, Nantwich Police representatives, and David Pritchard of sponsors Applewood Independent Managing Director presented the awards.
The full list of winners were:
• Best Newcomer: Miss Marmalades
• Bar Stars: Barrel & Tap
• Best Local Producer: Cheerbrook Farm Shop
• Outstanding Customer Care: Deadwood Smokehouse
• Café/Coffee Shop of the Year: Miss Marmalades
• Pub with Food of the Year: The Leopard
• Restaurant of the Year: Piste Wine Bar & Restaurant, Tarporley
There were additional awards for the festival BBQ Champion and the stall with the Best Hygiene, presented by Christina Ratcliffe from The Food Safety Company.
Festival Director John Coulter paid tribute to the festival volunteers, who he described as a "lifeline".
"They now number more than 100 and come from all backgrounds; many are retired, others often have full time jobs, and family responsibilities.
"Some work for a few hours during the festival, others the full weekend.
"And we have an Organising Committee and subcommittee who work tirelessly the whole year through.
"They are an amazing, hard working group of people who are unpaid and who love Nantwich and of whom myself, and fellow directors Chris and Andrew, are enormously proud to be part of."
Further details about the food awards, the food festival and how to get involved can be found on www.nantwichfoodfestival.co.uk
(Pics courtesy of Nantwich Events Photography)