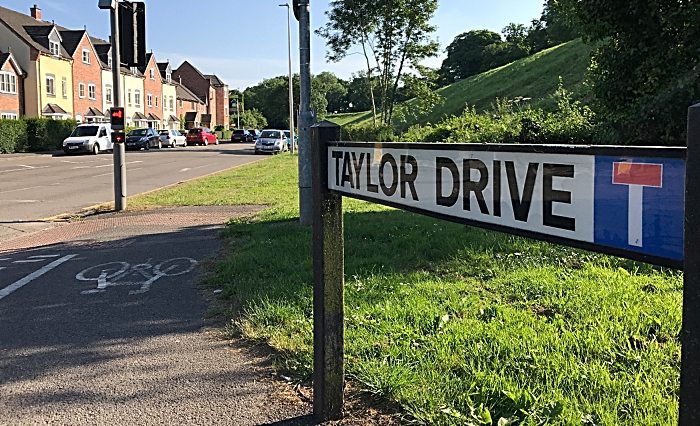 Work is set to start on the controversial Taylor Drive – Edmund Wright Way 'link' route in Nantwich.
The link has sparked protest from residents living close to it, but others say the link is essential to ease traffic along Welsh Row and Queens Drive and should have been built years ago.
Residents living close to the works received a letter from Cheshire East Highways last week, stating the work would begin on September 24 and could take six weeks.
It says: "Our contractor will be constructing a concrete slab over the stream.
"This will be surfaced to provide a through route and works are anticipated to last six weeks."
A footpath diversion along the south side of Williamson Drive will remain open while the works are completed, highways says.
But members of the Edmund Wright Way/Taylor Drive Link Road Action Group have hit out at councillors and planners over the project.
They fear it will become "a bypass" for Queens Drive/Welsh Row traffic travelling out to Chester or towards Wrenbury, despite the carriageway only being 5.5 metres wide.
They say authorities have not taken into account a range of issues, including:
– 76% of responses to the planning application were objections
– dangers of a busy road at the base of a canal bank
– not closing off Marsh Lane junction
– solicitors searches not showing any plans when new homes were being purchased
– lack of information sent to residents
– ward councillors not meeting with residents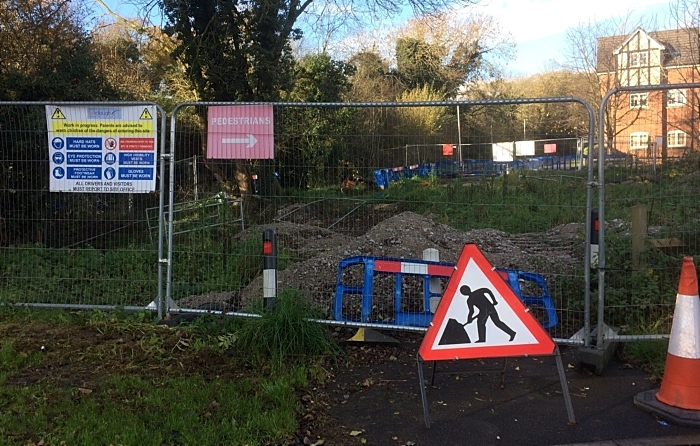 Members of the group called on Nantwich Town councillors to back their demands to stop the application when they attended a meeting in March this year.
In a statement, the group says: "This was a decision that was both pre-determined and, one that was made some time ago, making the whole process both futile and an insult to those residents who were objecting to the proposed scheme.
"The resulting decision of the planning approval has set many local residents, and indeed neighbours, on a potential collision course which could potentially harm the harmony that exudes Nantwich as a town.
"If this were to happen then we believe, it would be born out of the inability of the local authorities and relevant concerns to engage with the local community early in the process, remain transparent at all times and be forthcoming with relevant information when requested.
"We appreciate Nantwich is a growing community with a significant amount of development work being undertaken.
"To this end, a review of the whole road network infrastructure, not just for now but for the foreseeable future, is urgently required and we trust that the relevant concerns in taking our statement on board will plan for that future, dispelling with any underhand or knee jerk actions and decisions."
The link road was first planned for when the Taylor Drive/Edmund Wright Way development was built more than 10 years ago, but it was never completed.
In 2015, Cheshire East strategic planning board passed Gladman Development's application to build a further 118 homes on the current development off Queen's Drive.
One condition imposed by councillors at the time included making Welsh Row one-way eastbound, and to link Taylor Drive through to Edmund Wright Way and Marsh Lane.