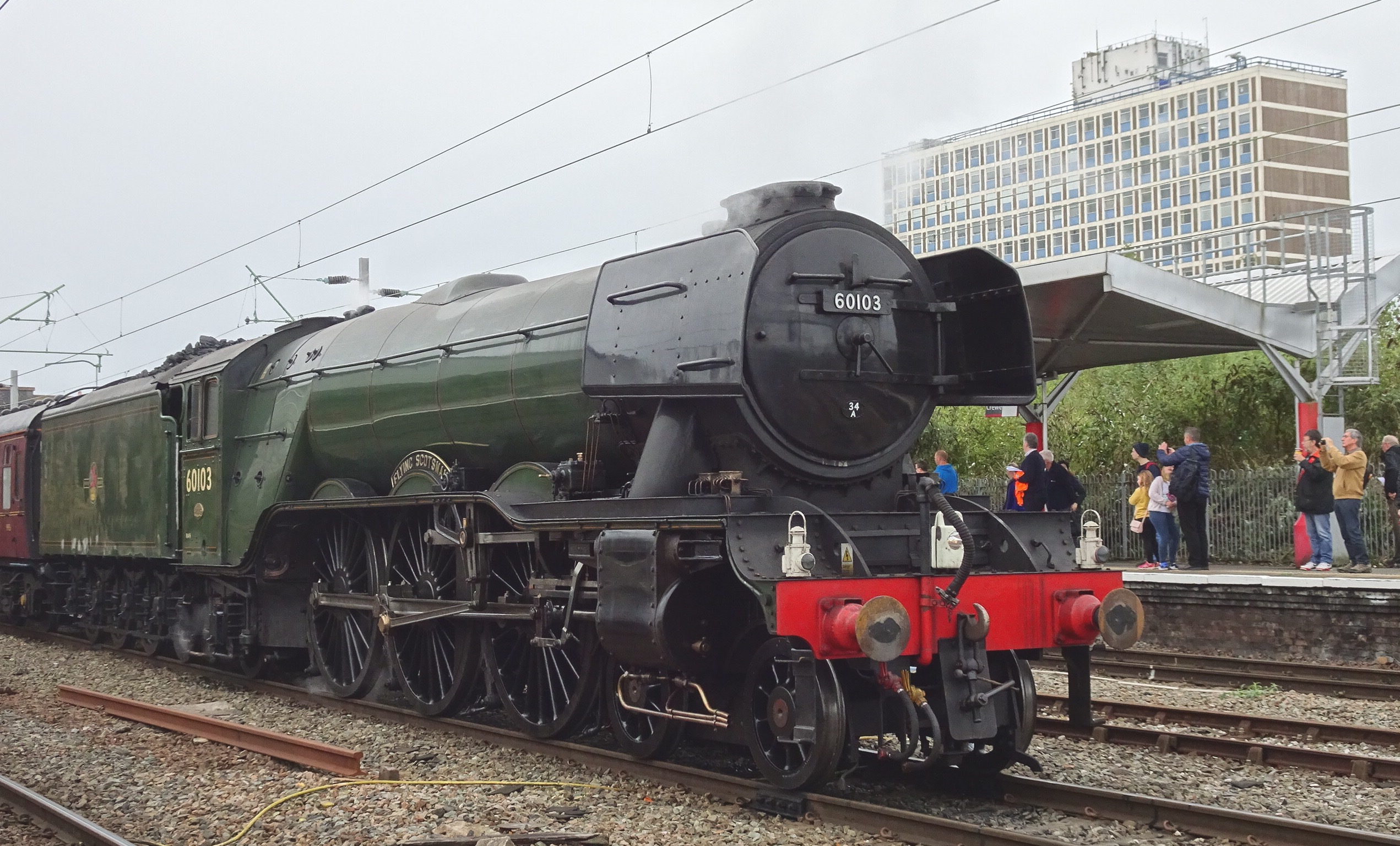 Train fans gathered in their hundreds in Crewe today to see the iconic Flying Scotsman steaming into Cheshire.
The famous locomotive set out from Crewe station before travelling across North Wales to Holyhead.
It will be seen passing through Chester before stopping at Bangor and on to Holyhead.
The locomotive is expected to return to Crewe tonight (September 22) and be no display at the Crewe Heritage Centre tomorrow (Sunday, September 23).
The Flying Scotsman was built in Doncaster for the London and North Eastern Railway (LNER), emerging from the works in February 1923 and initially numbered 1472.
It was designed by Sir Nigel Gresley as part of the A1 class – the most powerful locomotives used by the railway.
By 1924, it was given the name 'Flying Scotsman' after the London to Edinburgh rail service which started daily at 10am in 1862.
(Pics courtesy of Jonathan White)