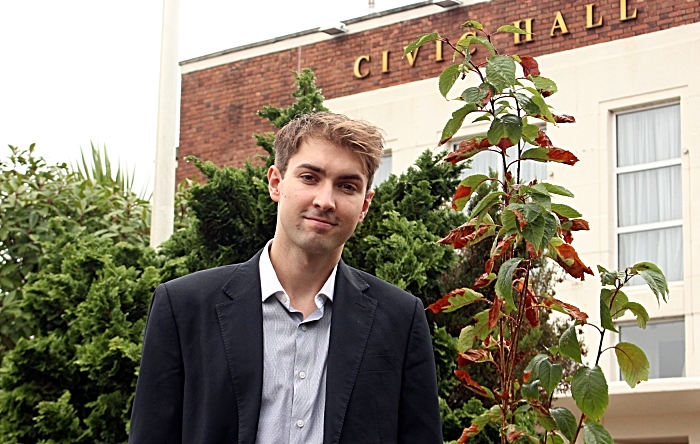 Nantwich residents will go to the polls this week to elect a new town councillor to represent Nantwich South, after the recent death of Cllr Norma Simpson.
There are three candidates in the election, which will be held this Thursday October 4 – Richard Banks (Labour); Riddell Graham (Independent); Philip Staley (Conservative). Voters can cast votes between 7am and 10pm at Brookfield Hall, Shrewbridge Road.
Statement from Labour candidate Richard Banks:
To the readers of Nantwich News,
As a candidate for the upcoming town council by-election in Nantwich South, I am seeking a mandate to speak up for people not spoken up for.
I would take a different approach to the Town Council by not being afraid to exercise a councillor's influence over building controls in the local area with a view to keep the town communal, as well as to provide redress for over-congested roads and overstretched schools, hospitals and other public services.
I would look to direct funds towards struggling charitable enterprises. There is no sense in magnanimous efforts in town failing when they could thrive with proper support from the council. I would also look into ways to remedy the rising antisocial behaviour that is troubling some residents, particularly by enhancing the town's facilities for young people.
These priorities have been inspired by my time here as a born Dabber and lifelong Nantwich resident of 26 years – bar undergraduate years – and by research groups I have led in the town since 2017 in which we have sought to hear peoples' concerns and provide practical policies to address them. I have been told by local councillors that many of the things that concern me about Nantwich as a resident are just not what the Town Council deals with. I'm afraid to say this is exactly the problem.
In relation to a high volume of building, many people are feeling the pinch of austerity as food prices go up, housing costs grow, wages freeze, and public services are slashed. With high council tax and a very large precept, Nantwich Town Council has funds and powers to better provide some protection of ordinary residents' interests and properly reflect their concerns. It should have this at the forefront of its agenda in everything it does.
Though we all value our town's traditions, events and atmosphere Nantwich Town Council is, at times, too parochial in its outlook. This creates an unhelpful impression that there are not residents feeling strained in the town – and little is being done to address this. Some residents, I feel, are therefore not well represented in the current makeup of the council. But we are one town.
A vote for me to the Town Council will be a vote for listening to all the people of the town and taking up their priorities as they are. I am therefore standing for the many and not the few.
I hope for these reasons you will vote for me as the Labour Party candidate in the election on Thursday October 4.
PLEASE NOTE: Nantwich News will publish statements from other candidates if/when received. Nantwich News does not endorse any individual candidate in this election