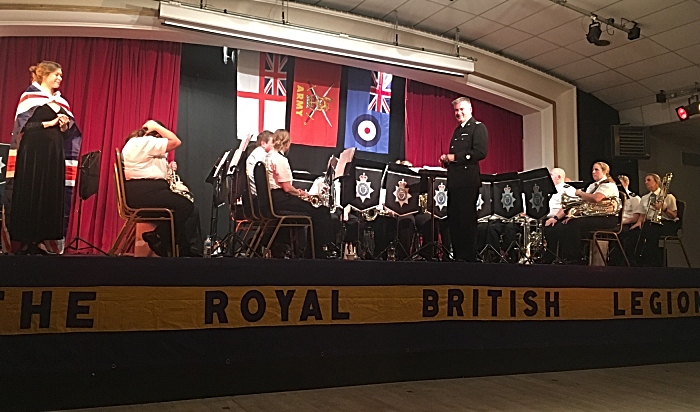 Nantwich Civic Hall was jam-packed or a rousing Nantwich and District Royal British Legion Concert held in support of the national poppy appeal.
The concert was arranged to mark 100 years since the end of World War 1.
There was music from the Band and Drums of the Cheshire Constabulary, The Jedburgh Royal British Legion (Scotland) Bagpipe and Drum Band and International Mezzo Soprano singer, Emma Brown, who flew in from Holland.
Dignitaries attending included the Deputy Lord Lieutenant Sarah Callender-Beckett, Cllr Lesley Smetham, Mayor of Cheshire East Council, Cllr David Marren, Mayor of Nantwich Town Council, Sarah Johnson and Malcolm Hilditch, local commanders of the Army Cadets Force (ACF) and Air Training Corps (ATC).
David Woollam, Director of Music of Cheshire Constabulary Band pulled together a two and a half hour programme.
It included tunes from the Jedburgh Pipe and Drum including 'Flower of Scotland', 'Amazing Grace' and the Pipers Lament.
Among the Police Band's repertoire was the theme from '633 Squadron', 'the Dam Busters March' and 'All through the Night'.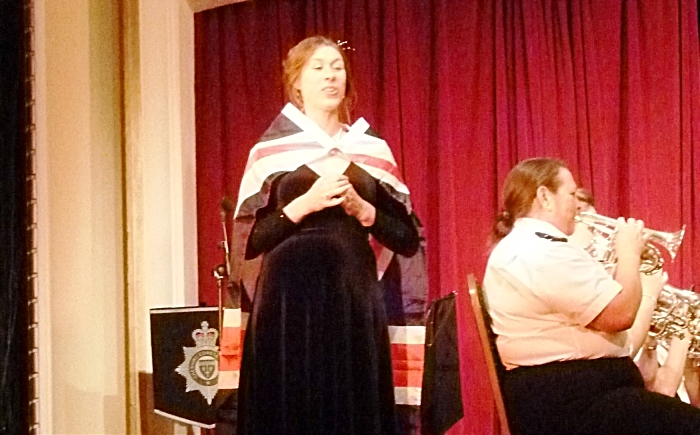 Soprano Emma Brown showed off her voice with renditions of 'Abide with Me', 'Rule Britannia' and 'Land of Hope and Glory' among others.
Cllr Marren said: "The music was very rousing and patriotic and reflected well the celebration of the end of war 100 years ago.
"A particularly poignant moment was when the names and associated pictures of the fallen, whose names appear on the war memorial in the town square was shown on screen, it properly brought home a sense of the scale of loss.
"It was an excellent fundraising event for a very good cause and whilst I enjoyed listening to the music I have to say I was mesmerised by the Jedburgh and Police Band drummers and look forward to seeing them again, and soon I hope."