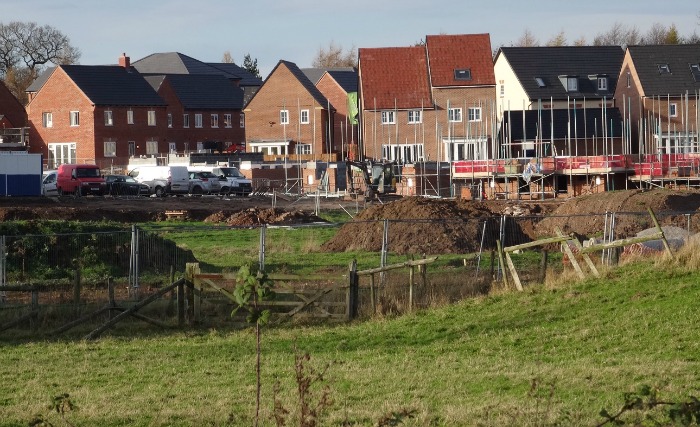 New Government figures show Cheshire East lost the third-biggest amount of greenbelt land out of 10 English boroughs to adopt new local plans last year, writes Stephen Topping.
A report released by the Ministry of Housing, Communities and Local Government has revealed all 10 local authorities reduced their amount in 2017-18 – including Cheshire East Council, which lost 600 hectares after adopting its new local plan for up to 2030.
However, the figures also show CEC lost the second-lowest percentage of its greenbelt land, with 600 hectares taken off its 40,730 hectares of greenbelt land from before the new local plan – meaning 99% of the Cheshire East greenbelt was unaffected.
A CEC spokesman said: "The Cheshire East local plan adopted in 2017 made alterations to the greenbelt to ensure a number of towns and key settlements could grow sustainably in the future.
"The majority of the greenbelt had been established from the 1980s and in some cases it effectively 'shrink wrapped' existing towns – leaving no room for necessary developments, such as homes, business and community facilities.
"Changes were only made after full public consultation and independent examination. Having now made necessary alterations, no further green belt review is expected in these areas until at least 2045."
From the 10 boroughs to lose greenbelt land last year, Coventry lost the most at 1,550 hectares, which is more than half its original 3,020 hectares of greenbelt land – although the city's council says it has given much of that land a new 'local green space' protection.
Coventry's neighbour Warwick lost the second-biggest amount of land, losing 1,470 hectares from its 20,550 hectares in March 2017 – equal to 7%.
Cheltenham, Tewkesbury, Sefton, Croydon, Sunderland and Sutton local authorities all lost bigger percentages than CEC between March 31, 2017 and the following year.
CEC added: "Cheshire East has the largest population of any of the districts listed in the report and has more than four times as many people living in the area, compared with some of the local authorities.
"Accordingly, it is not unsurprising that relatively large scale changes are involved in our borough. As the figures reveal, 99% of greenbelt area remains unaffected and is now secure from development over the next few decades."
Overall, there was a decrease of 5,070 hectares in England's greenbelt in 2017-18 – equal to 0.3%.
Rebecca Pullinger, planning campaigner at the Campaign to Protect Rural England, said: "The Government must stop heaping pressure on councils to deliver unrealistic targets that result in the greenbelt being chipped away.
"Instead, developers should be held more accountable to deliver the homes that they have promised.
"Building within or on land released from the greenbelt is not the solution – it results in low density, unaffordable homes out of reach of those who desperately need to get a foot on the ladder."
(Library pic by Jonathan White)