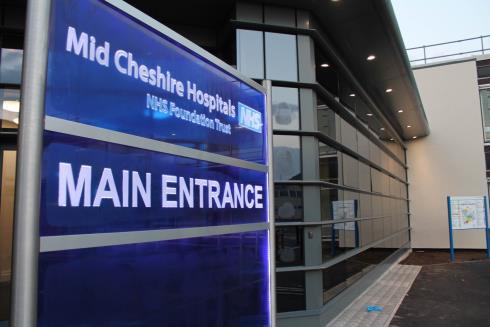 Nurses and therapists are being praised after caring for thousands of housebound patients out of hospital in the first year of a new scheme, writes Stephen Topping.
The advanced community practitioner (ACP) rapid response service has been run as an alternative to hospital admission across mid and south Cheshire since October 2017, following a trial in Crewe last summer.
Between October 2017 and June 2018, the team assessed 4,000 patients – and in 72 per cent of cases, the patient was kept out of hospital.
ACP Laura Lane said: "The service is all about treating the right person in the right place at the right time.
"It has been running across central Cheshire for just over a year and has helped prevent thousands of patients from being admitted to hospital.
"The service ensures that housebound adults who are experiencing an acute episode of ill-health can be treated and supported in their own home wherever possible, which also helps to ease pressure on other NHS services."
The service aims to provide care in the community, help patients remain at home and support patients for up to 72 hours.
ACPs can refer patients for urgent physiotherapy and occupational therapy, while patients who are deemed not safe to remain at home can be transferred to hospital.
The scheme is also designed to improve cost-effectiveness for local NHS bodies, reduce GP visits and increase hospital capacity – and it is now receiving national recognition, after being shortlisted in the Nursing in the Community category at the Nursing Times Awards 2018.
"We are delighted to have been shortlisted," Laura added.
"The service's success is due to collaborative working of all community services – without the help and support of the GPs, management and the rest of the multi-disciplinary team we could not deliver our service.
"We also work closely with our colleagues at Leighton Hospital and if our patients are not safe to remain at home and require admission this enables a smooth patient journey from community to hospital."
The service was discussed at the Mid Cheshire Hospitals NHS Foundation Trust board of directors meeting this week, where Leighton Hospital bosses sung its praises.
Mark Oldham, director of finance and strategic planning, said: "The numbers are really impressive already. We have seen a reduction and that is down to the rapid response service team."
The team will find out if it has been successful at the Nursing Times Awards on Wednesday, October 31, at a ceremony in London.