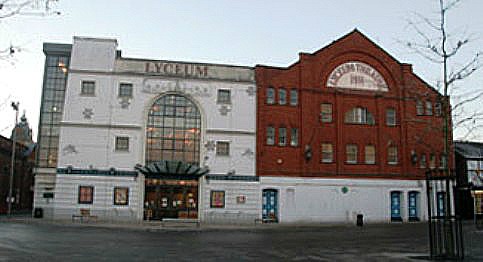 Acton Amateur Operatic Society delighted a packed audience at Crewe Lyceum with their latest production of The Wizard of Oz, writes Claire Faulkner.
Directed by Caroline Coles, the production transported us from Crewe to The Emerald City.
It was exciting, vibrant and really good fun to watch.
The principal cast members were outstanding.
Dorothy was played by Gemma O'Donnell, who had an amazing voice and seemed to be on stage for the entire show.
Sean Johnson-Hargreaves played the Scarecrow, Benjamin Stubbs played Tinman and Adam Goode played the Lion.
All were great, and I really enjoyed how they worked so well together in 'The Jitterbug', 'King of The Forest' and 'If I Only Have The Nerve.'
One of the best things about watching Acton A.O.S. is seeing how such a big cast, including the children's ensemble grow and work together to produce fantastic numbers in their shows.
The 'Munchkin Sequence', which introduces Dorothy to Munchkin Land was led by Archer Armstrong, who played the Mayor is a great example of this.
Of course, I couldn't write a review of this production without mentioning the one character who completely stole the hearts of the audience.
Toto was played by Nancy and was just adorable.
I really enjoyed watching this show, as did my 15-year-old god-daughter.
The Wizard of Oz is running at The Lyceum until October 13.
If you're lucky enough to have a ticket I'm sure you'll enjoy it too.