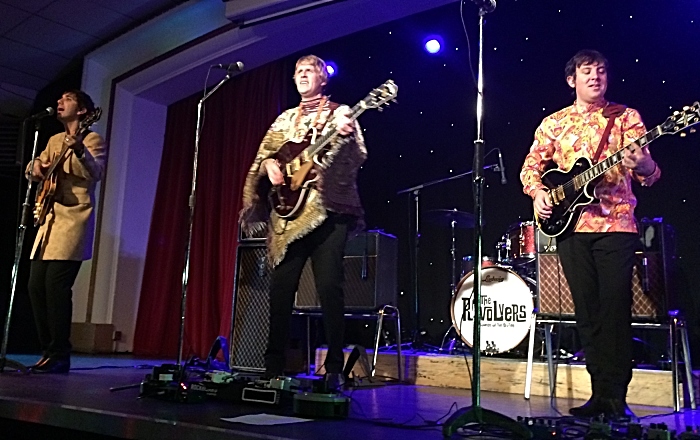 Hope House, North West Ambulance, Nantwich First Responders and Nantwich Fire Cadets have benefited from Nantwich Mayor Cllr David Marren's Charity Ball at Nantwich Civic Hall.
The dance floor was filled with movers and groovers inspired by the Sounds of the Sixties, performed by nationally recognised tribute band The Revolvers.
The event, also attended by Lord Mayor of Chester, Mayor of Neston and the Deputy Mayor of Frodsham, saw supporting duo Last Orders open with the dance floor swelling to capacity as the Revolvers played.
It included hits from The Beatles, Rolling Stones, Van Morrison, The Beach Boys, Creedence Clearwater Revival and many others from that era.
Mayor Cllr Marren said: "The number of people attending and the fullness of the dance floor has already told me the fundraising evening was a great success and the beneficiaries will be my good causes.
"The music was a great reminder of a lovely time now past and I had lots of opportunity to burn off some calories with several hours of dancing in good company.
"The event was only possible though through support and hard work of the Town Council's own staff and the support and effort of Deputy Mayor Councillor Moran, who compered the event and drove its organisation from behind the scenes.
"I am especially grateful to him and the Town Council staff."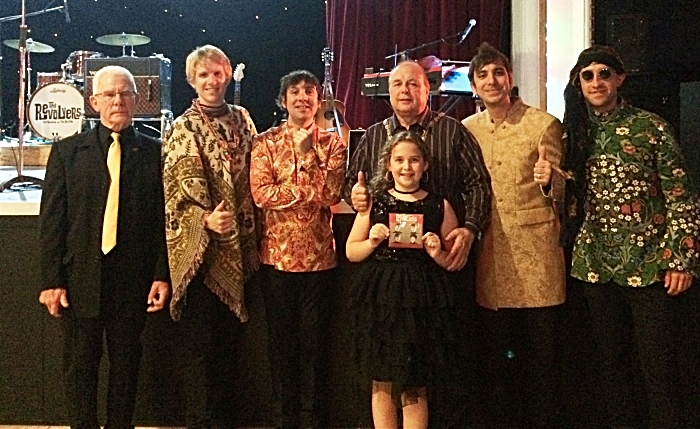 Cllr Moran said: "It was a great night of 60s music.
"And for those who missed it or were there and loved it, the Revolvers will be again at the Civic Hall in their other role as one of the best tribute Beatles Groups, "Meet The Beatles" on Saturday March 16, 2019.
"As tickets are just £10 and always a sell-out, get your tickets early!"
(Photo: Revolvers with Councillor Arthur Moran, Councillor David Marren, Mayor's granddaughter Madison Blackburn with newly purchased CD)