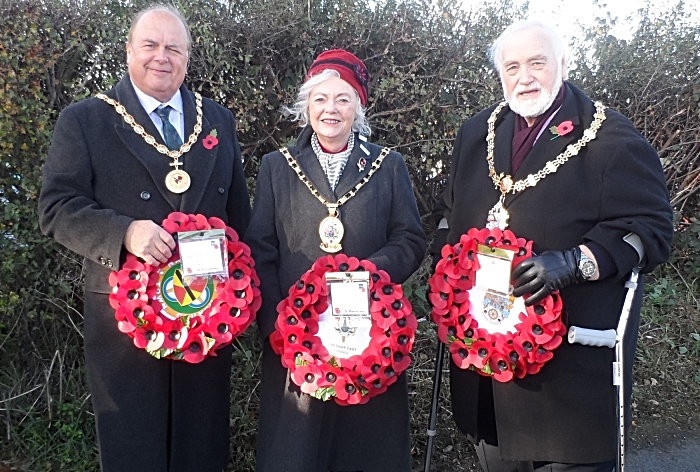 A commemorative service was held at the Royal Air Force's Memorial at Bridgemere to remember the crew of a Wellington bomber which crashed near to the village.
The commemoration took place exactly 74 years to the day the plane disintegrated over Bridgemere, crashing just off the A51 and killing six of the seven crew.
Members of Royal British Legion, the 100 Squadron Air Training Cadets of Nantwich, the 95 Squadron Air Training Cadets of Crewe and the Royal Air Forces Association bore standards.
Also attending were the Mayor of Cheshire East Cllr Lesley Smetham, Mayor of Nantwich Cllr David Marren, Mayor of Crewe Cllr Brian Roberts, relatives of the flight crew, members of the local community.
The monument was erected in 2003 to remember the crew of the crashed Wellington Bomber, who were:
Flt/Sgt Leonard Joseph Timperley Pilot Age 20
P.O. Cecil Frank Holmes Pilot Officer, Navigator/Bomber Age 29
Sgt. Laurence Edwin Harrison Air Bomber Age 24 son
Sgt. James David Milne Wireless Op/Air Gnr Age 32
Sgt. Arthur Fred Baker Air Gunner Age 35
Sgt. Ronald Whitely Air Gunner Age 23
Survivor
Sgt. Douglas Stuart Hollis Wilson Navigator Age 22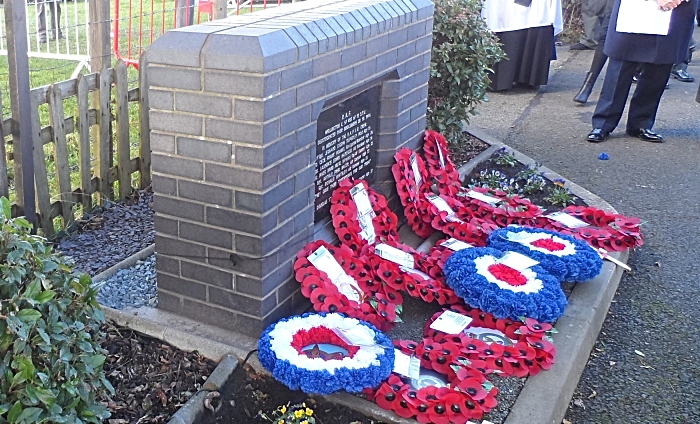 Earlier, scores of motorcyclists had roared through Nantwich as the Riders branch of the Royal British Legion made their way to the Nantwich War Memorial for a service and launch of the Poppy Appeal.
Rector of Nantwich, the reverend Dr Mark Hart, led the service and invited Mayor Cllr Marren to say a few words.
Cllr Marren said: "The Poppy Appeal is very important as it enables the British Legion to provide support to our Armed Forces community.
"And it is particularly significant this year because we commemorate 100 years since the end of the First World War and respectfully acknowledges those who have served our country, made sacrifices and changed our world.
"In support of the British Legion this year the Town Council has created a tribute in the form of the Poppy Cross which has been placed in front of the church.
"The cross has all the names of the fallen from Nantwich who lost their lives in the First World War."