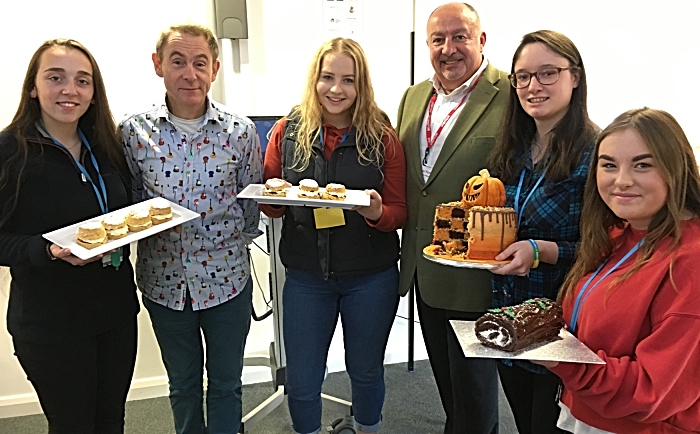 A business event at Reaseheath College in Nantwich has connected North West's food enterprises, supply chains and professionals directly with local farmers and producers for the first time.
The 'Future Food, Local Ambition' event connected burgeoning farming and food production community and has been hailed an "incredible success".
The event, which aimed to boost local demand for quality, home-grown food products, was attended by 75 of the North West's key procurement professionals and local producers, alongside industry innovators.
Caz Sargeant, part of the team at Reaseheath who organised the event, said: "There was a fantastic energy throughout and a real interest in what we are doing regionally.
"We had some detailed insight into the procurement process from our guest speakers and the amount of questions after the presentations was testament to how well everyone connected, through personal and relevant experiences.
"Throughout the night, new partnerships were formed, and collaborative ways of working were discussed, to benefit the North West in the long-run.
"We're already looking ahead and working on ways to recreate this type of collective event for 2019."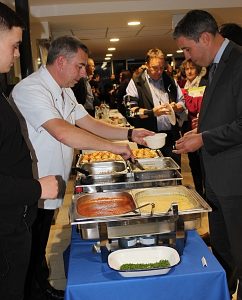 Producers and farmers received expert advice on business development in the food sector, and food samples were provided for procurement professionals to taste.
Greg Parsons, Director of Cheshire Larder, was an organizer and speaker on the evening.
"Inspired, energised and excited would best describe the way I bounced away from the 'Future Foods – Local Ambition' event at Reaseheath!
"It was a wonderful way to celebrate the growth of Cheshire's food and drink SMEs and set the foundations for a bright future.
"Spending time with people who share a passion for quality local produce is incredibly important and events like this, which bring together a range of the industry's finest innovators, plus passionate students from the college benefit the whole sector.
"Personally, I'd like to thank the organisers, attendees and students.
"The event epitomised the spirit of collaboration and partnership, so now, I'm very much looking forward to working with everyone to realise our local ambitions."
Guest speakers included BBC Food and Drink Presenter and former Wine merchant Nigel Barden, Ian Sarson, former MD of Compass Group, Rich Osborn of Fresh Range and Reaseheath College Vice Principal, Dave Kynaston.