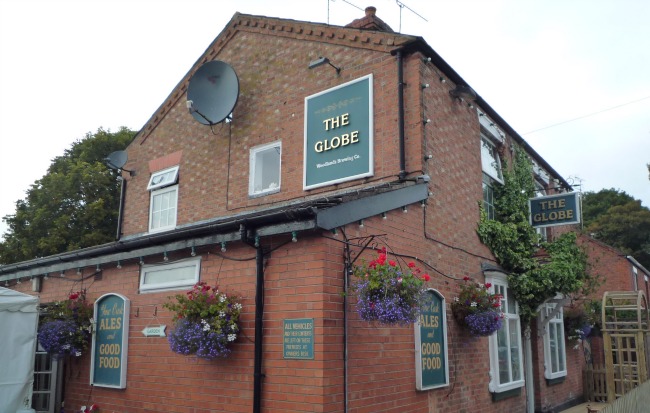 Councillors have agreed to support a bid to help preserve the future of the popular Globe pub in Nantwich.
Local users of the pub on Audlem Road asked councillors to nominate it to be registered as a "Asset of Community Value".
It comes after the long-term tenants of the Globe, Rachel and Nick Icke, left at the end of October.
Successfully registering it as an "Asset of Community Value" means that the business has to be offered for sale to local people before it can be closed down.
Nantwich Town Council clerk Ian Hope told the council last night (November 8) a resident had raised the issue.
"There's concern that following the change of tenant that whoever takes it over won't be given the same length of tenancy, and that the brewery might be intending to run it down and put in an application for housing.
"Being an Asset of Community Value would allow a period of time, if its future does appear to be threatened, for someone else to put in a bid to save it. But it does guarantee its future."
Cllr Peter Groves, of Nantwich South, said: "We need the support of the people around there to show how popular it is, how many people go there, what clubs it supports.
"We'll need that information to provide to the Cheshire East committee to prove it is really important asset for that part of Nantwich."
Cllr Arthur Moran added: "We went through the same sort of thing with the Red Lion near the Barony, and we had a long list of support for that pub, but now it's a 70-bed care home.
"It does need the backing of the people who would want to take it over if all else fails."
Rachel and Nick, who left after 10 years running the pub, told regulars on social media: "With a tear in our eyes and a lump in our throats, we are sad to say that this is us checking out!
"The last 10 years have been amazing, we haven't just made great friends, we've grown into such an amazing family.
"A family that we hope we will never lose touch with."
The pub had been the brewery tap of the former Woodlands Brewing Company, based on Meadow Lane Farm, London Road, Nantwich.
But the brewing company ceased trading in 2016.