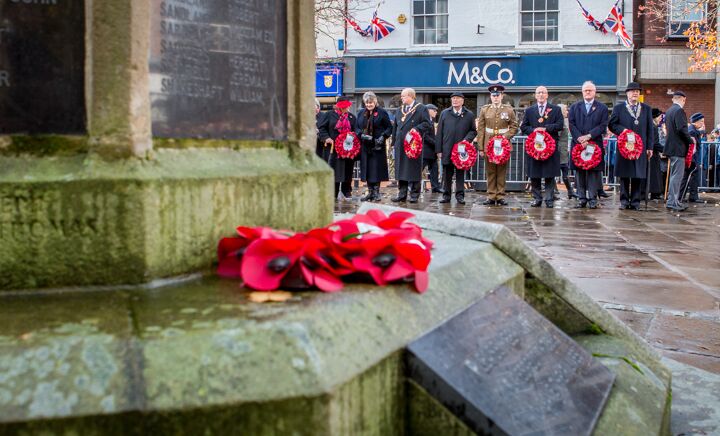 Thousands of people packed in to Nantwich town centre today to pay tribute to those who died in war on the centenary of Armistice Day.
Crowds watched a parade of cadets, veterans, emergency services and dignitaries which arrived at the town square from the Civic Hall.
Wreaths were laid at Nantwich war memorial, which bears the names of those from the town who died in World War One between 1914-1918.
Thousands of people turned out on the day to pay their respects in one of the biggest gatherings Nantwich has seen.
And the town fell silent on the strike of 11am.
Speeches were made in honour of those killed and injured in battle, including from Cllr Arthur Moran and St Mary's Church Rector, Rev Mark Hart.
Below is a selection of the many photos from the event, courtesy of Nantwich Events Photography.