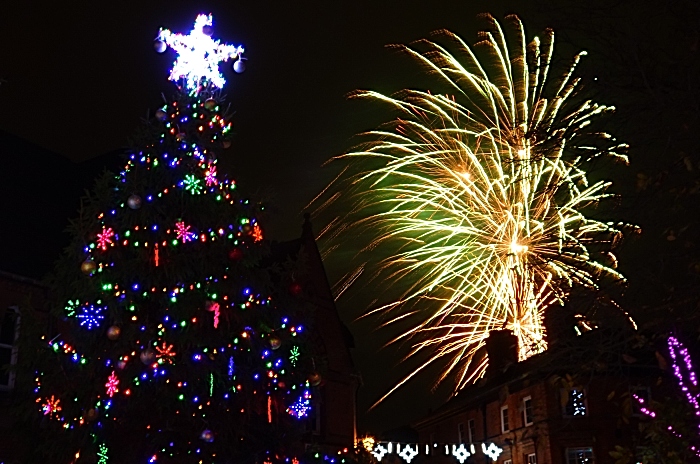 Thousands of people packed in to Nantwich town square to enjoy the festivities of the Nantwich Christmas Lights switch-on event.
The event, organised by Nantwich Town Council, proved as popular as ever and featured music, entertainment, fireworks and laughter.
Chris Radford from The Cat 107.9 FM community radio compered the event with entertainment on stage from 4pm.
There was music from Phoebe Crew, Nantwich Young Voices with Christmas carols, Red Rose Princess singing several popular Disney and Christmas songs.
There was also an excellent performance from local singer-songwriter Megan Lee who recently launched her debut album 'Meet Me'.
Sponsors of the event and special guests were invited onto the stage before the switch-on at 7pm.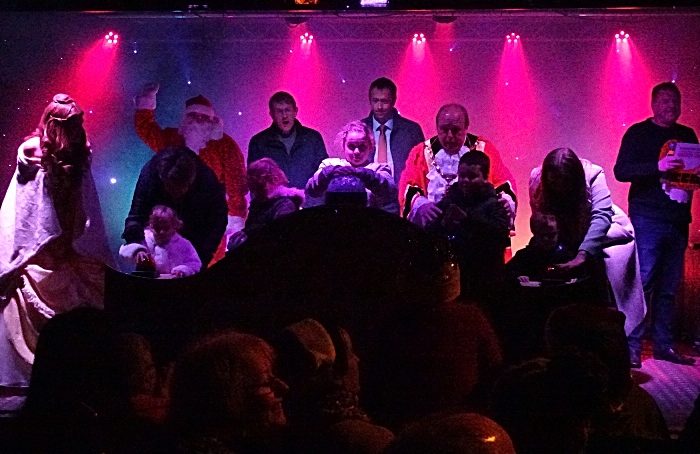 Mayor of Nantwich Cllr David Marren with Mayoress Belinda Marren and their five grandchildren (Maddie, Maisie, Anderson, Hattie and Corbin), Mark Gregory from Applewood Independent, sponsors of the square's Christmas tree, Father Christmas, Megan Lee, and Rector of St Mary's Church Dr Mark Hart.
Cllr Marren thanked sponsors, organisers and everyone who attended for supporting the event.
A countdown ensued before the Applewood Independent Christmas Tree and the town's Christmas lights were turned on.
The switch-on was followed by a firework display by Crewe-based firework company Blitz Fireworks.
There was also a large inflatable Father Christmas next to the stage.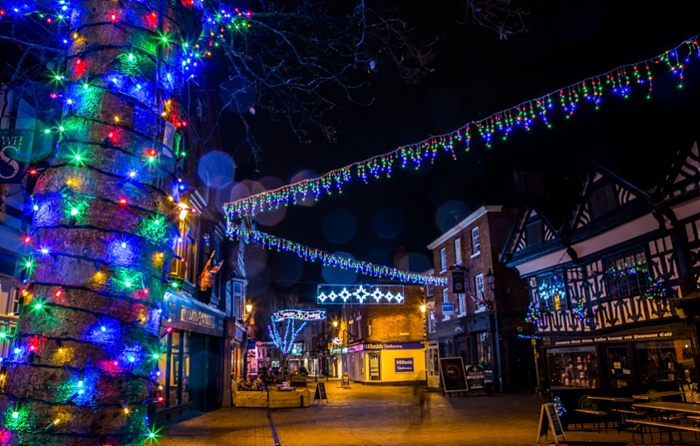 Refreshments were available from stalls and the Nantwich Bookshop and Coffee Lounge.
New for 2018 was the addition of a festive mini-artisan market stalls, setting a festive scene along Churchyardside.
The next festive event in the town is a Fashion Night Out taking place next Thursday November 22 around town, including late night shopping.
There will also be a Christmas Artisan Market on Saturday December 8, Christmas Farmers Market on Saturday December 22, and Father Christmas will be making many appearances.
For more details visit www.nantwichtowncouncil.gov.uk or visit Nantwich Information on Facebook.
(pics courtesy of Nantwich Events Photography and Jonathan White)