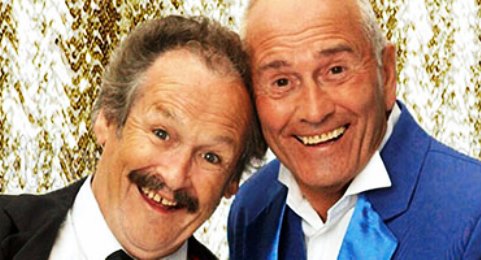 It's panto season, (oh yes it is) and what better way to celebrate than by watching Jack and the Beanstalk at the Crewe Lyceum, writes Claire Faulkner.
Returning this year are comedy legends Cannon and Ball, starring alongside Malcolm Lord and George Sampson.
People of all ages were in the audience on Saturday night, and the atmosphere was fantastic.
As expected, Cannon and Ball were great, and the audience loved them.
They did a great magic trick routine which had the entire theatre roaring with laughter.
George Sampson was superb as Jack. He performed a great version of his well-known dance routine to Singing in the Rain.
Malcolm Lord, who was also returning to The Lyceum was simply marvellous as Dame Trot.
Kitty Harris, who played Princess Apricot has the most amazing singing voice.
Stefan Pejic played a suitably evil Fleshcreep and Leah Godbold was fabulous as The Spirit of the Beans.
The 3 D section in the second half is something I haven't seen used in panto before, but I think it works really well and the children in the audience seemed to love it.
I do love a good panto, and I wasn't disappointed with this one.
Most of the traditional elements are all included; audience participation, singing, dancing and of course lots and lots of laughter.
Jack and The Beanstalk is a great family show and is running at The Crewe Lyceum until 6th January.
Don't leave it too late to get your tickets, as I'm sure they'll go quick.