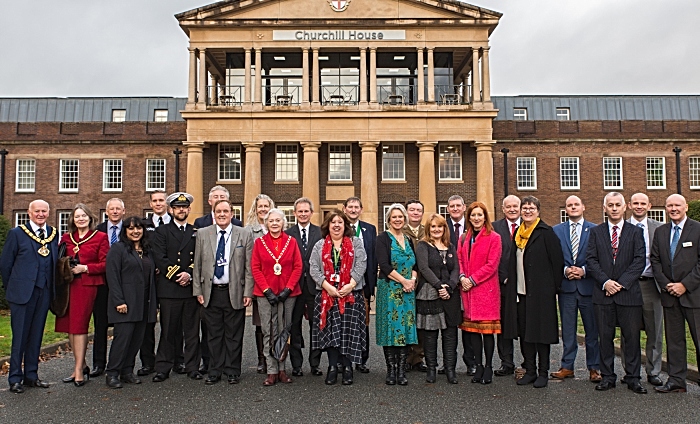 Organisations across Cheshire East have signed an agreement to support ex-military personnel re-adjusting to life on "civvy street".
More than 20 key organisations have signed the Cheshire Armed Forces Covenant Partnership.
There are more than 1,500 former servicemen and women claiming war pensions in the borough.
But it's thought there are many more serving or ex-military personnel who could qualify to access the service.
Last summer, the Ministry of Defence contributed £20,000 to the Cheshire Armed Forces Hub, which is helping past and present soldiers, sailors and airmen who need help to access essential services, as well as emotional and family support.
More than 200 ex-military personnel aged between 26 and 95 have so far been supported through community schemes and initiatives in health and social care, business start-ups, job advice, sports events, breakfast clubs and appropriate housing in care homes.
The community covenant is a voluntary statement between communities and the armed forces, and is underpinned by the British Legion.
The aims of the community covenant are to:
● Encourage local communities to support the armed forces community in their areas;
● Nurture public understanding and awareness of issues affecting the armed forces community;
● Recognise and remember the sacrifices made by the armed forces community; and
● Encourage activities which help to integrate the armed forces community into local life.
Cllr Liz Wardlaw, cabinet member covering equality and diversity, said: "We believe it is vital to support our armed forces personnel, some of whom find it extremely difficult to make the transition from military life to 'civvy street'.
"Also, some of these personnel return from war zones deeply affected by their experiences and need additional emotional support.
"We will make sure these heroes are supported and looked after, for all they have given for their country."
The government has published a national Armed Forces Covenant, which sets the tone for national policy to improve support available for the armed forces community.
For further information visit the Armed Forces Covenant pages on the GOV.UK website