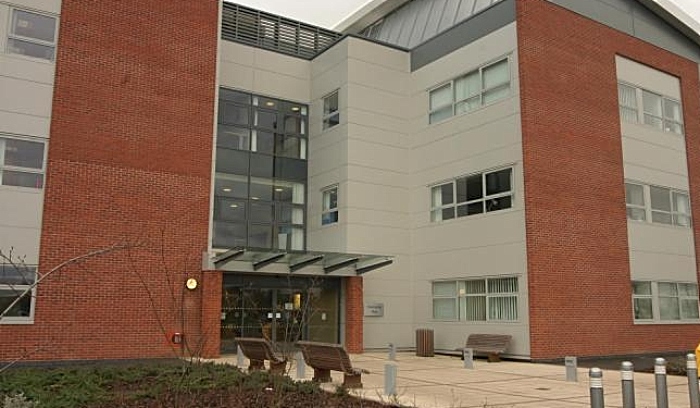 A former Cheshire Police officer has claimed sickness levels will continue to rise in the force after a report found that mental health issues are common, writes Stephen Topping.
Bob Fousert and Sally Hardwick, independent members of the police and crime panel, visited the occupational health unit at Cheshire Police's headquarters in Winsford.
They found that, along with skeletal or muscular injuries, mental health problems were the most common reasons for officers being on long-term sick.
Those issues could either be work-related or caused by problems outside of work .
In their report, the two panel members asked how much responsibility Cheshire Police should bear in tackling mental health problems.
Cllr Mick Warren, independent Cheshire East Council member, served as an officer in Cheshire Police for 22 years.
"The problem is only going to get worse down the line because officers are going to serve for longer and will be older," he said.
"I can tell you from experience that wrestling with somebody on a Saturday night at 2am in your mid-40s, you wake up the following day and it's very frightening because you haven't got the strength you had when you were in your 30s – and you take longer to recover from a knock or a bang.
"But you don't want to let your colleagues down, so you come into work sub-standard.
"You're not 100% when you come into work.
"The issue is around the funding of police officers and the increasing of age of expected service in the future.
"Sickness levels will increase – there's no doubt in my mind."
Cllr Jan Davidson, Labour member of Warrington Borough Council, is a registered mental health nurse.
She suggested that a lack of resources is contributing to low morale in the force.
"When I started nursing it was one in 10 people that could be expected to have mental health issues – it's now one in four," Cllr Davidson said.
"Morale in the NHS is rock bottom, as is in the police force, because you haven't got the numbers, you haven't got the people.
"It's all very well saying 'do this and do that' but you haven't got the bodies."
But Cllr Paul Findlow, Conservative CEC member, rejected the idea that there is little that can be done to solve the problem.
He added: "If you are saying that you are admitting there is a long-term problem – which undoubtedly there is – which is never capable of being reconciled or contributed to by way of a significant improvement."