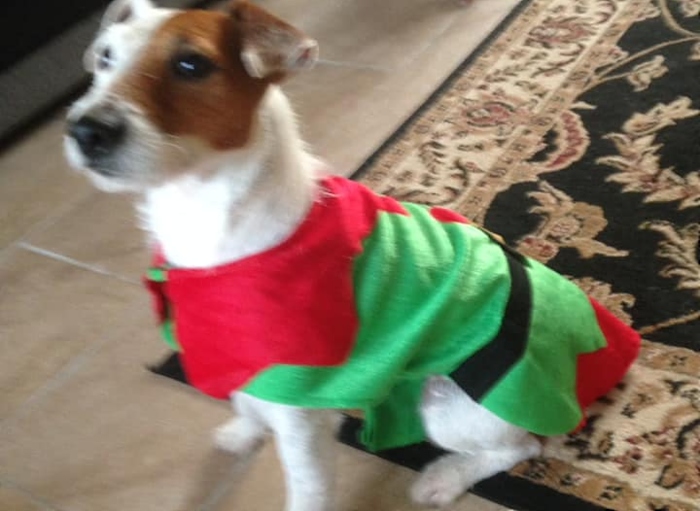 Police are hunting for a man believed to have snatched this dog from its owner's car in Nantwich.
The Jack Russell Terrier called Mouse was taken from owner Mandy Glover who was parked on Morrisons supermarket car park at the time.
Officers say the Mouse was in the back of a green Toyota Hilux pick-up vehicle when taken between 12-12.30pm.
A suspect male was last seen running across the road towards Pratchetts Row wearing work type boots carrying the dog.
Owner Mandy Glover posted on Facebook: "A lady rang to say she witnessed Mouse being held aloft by the scruff of her neck at the back of our truck (she had probably been trying to bite him which was why he was holding her away from him) the man then went between our truck and the next parked car and she thought he was going to put her in the cab but he nipped through the hedge and onto the pavement on Pratchetts Row.
"Male with work type boots and scruffily dressed (maybe a farm worker type, her description). Did anyone see where this man went from there? Into a vehicle or seen walking off and if so which direction? Please help!
"I honestly didn't think thieving scum could act in the 10-15 minutes the car was left alone.
"A huge mistake I will have to live with for the rest of my life! To see my daughter so distressed is killing both me and her dad. Thieves don't think of the lives they destroy when they take our pets."
If you have any information regarding this incident contact Cheshire Police on 101 quoting IML number: 276877.
Share far and wide to help reunite her back with her owners as soon as possible #BringMouseHomeForChristmas