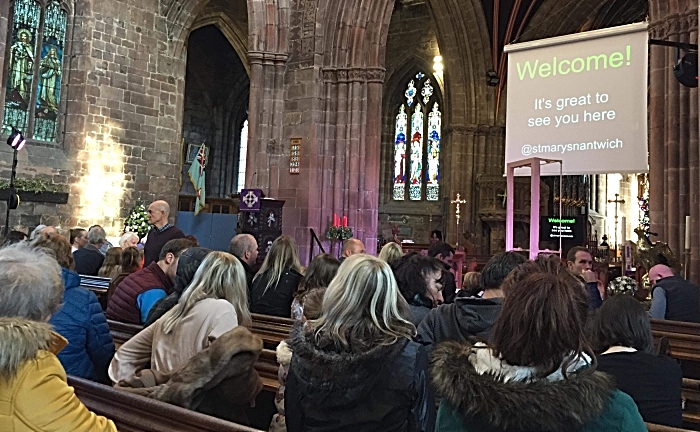 The annual Crib Service at St Mary's Church Nantwich proved a hit with Christmas families in the town, writes Jonathan White.
This re-telling of the Christmas story was performed by a mixture of adults, young people and children at 2pm, 3.30pm and 5pm on Christmas Eve.
A raised stage and large projection screen meant the capacity congregation could easily view the service and sing the lyrics to the carols.
Rector of St Mary's Church Rev Dr Mark Hart encouraged all to join him in prayer, then stand to sing various Christmas carols between each scene.
The congregation was invited to attend the weekly services throughout the year at St Mary's Church Nantwich http://stmarysnantwich.org.uk/service-times/
(crib service photo, above, by David Vernon)