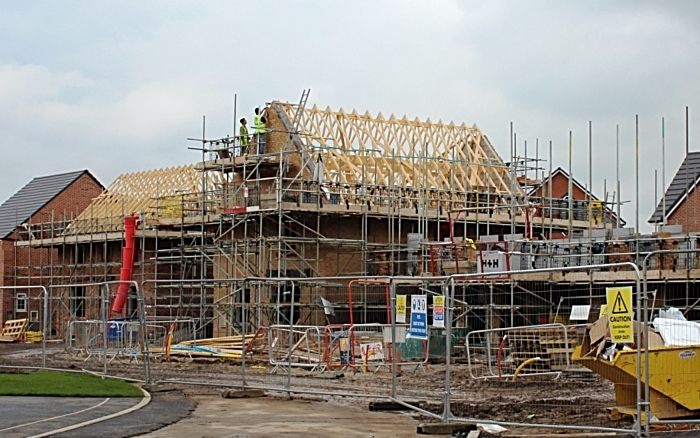 Nantwich Town and parish councils could soon benefit from the Community Infrastructure Levy (CIL) charge on housing and retail developments in 2019.
Cheshire East Council's draft framework for the scheme has been largely endorsed.
The levy allows authorities to make a charge per square metre on developers building houses and commercial property in the borough.
It operates in tandem with and not instead of Section 106 developer contributions made as part of large-scale new housing schemes to fund infrastructure and other needs.
Up to 25% of CIL receipts will go directly to town and parish councils from developments in their area.
Developers could be paying the council up to £7,100 for the average 100 square metre new home.
Rates would vary from £22 per square metre to £71. CIL would bring residential development charging to 93% of the borough.
In most cases, new greenfield housing allocations on the outskirts of towns will attract a charge.
Councillor Ainsley Arnold, Cheshire East Council cabinet member for housing, planning and regeneration, said: "We have a positive approach to delivering sustainable development and the economic growth that brings.
"CIL would bring with it further benefit to our communities in the borough.
"There are one or two disappointing features in that the examiner has chosen to attach the same category of charge to areas in the north of the borough – where property values tend to be higher – as the south and centre of the borough, where average property values are lower.
"But overall we are pleased with the examiner's decisions as this would help us to fund some of the infrastructure that our residents and businesses rely on and I look forward to implementing the charge at the earliest opportunity."
Cheshire East Council's local plan includes the provision of an additional 36,000 homes and 380 hectares of employment land before 2030.
Significant new infrastructure – roads, schools, leisure and health facilities – will be required to support the level of housing growth.
It is estimated that CIL could generate around £30-35m for residents over the next 11 years, alongside Section 106.
The decision to adopt CIL is to be made at a full council meeting in February 2019.
See here for information about the community infrastructure levy and how it is proposed to apply it in Cheshire East