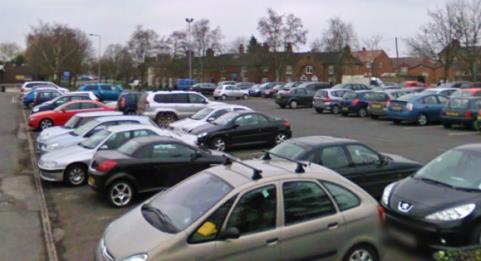 Almost 300 responses were made to Cheshire East Council's public consultation over plans to increase car parking charges in the borough.
Under the plans, hourly parking rates could be increased by 10p on council-owned car parks, and residential parking permits will also go up.
The initial proposals highlighted in November caused anger among many in Nantwich and Crewe, as other areas of Cheshire East currently have free parking.
Nantwich Town councillors demanded a re-think and objected to the proposals.
A total of 292 representations were made during the consultation.
Currently, around £5 million is generated in revenue from parking services across Cheshire East.
The authority says about £3 million of that is spent on "enforcement services, pay-and-display machines and maintenance, residents' parking services, parking services and parking overheads".
The other £2 million is used to bolster Cheshire East's coffers for what it calls "other services provided by the council, ensuring it can continue to deliver a range of essential frontline services".
Frank Jordan, executive director of place and acting deputy chief executive, said: "We would like to thank everyone who took the time to submit a representation as part of the parking charges consultation. All representations are now being reviewed and considered prior to any decision being made.
"The money that comes from car parks helps us to ensure our car parks are safe, secure and well maintained – and that there is a good turnaround of spaces for visitors and shoppers.
"In addition the revenue generated is invested into services elsewhere, such as highways, transport and other council services, such as adults and children's social care.
"This helps us continue to deliver local frontline services to those who are most vulnerable in all our communities.
This is helping to provide local services for real people in all our communities."
A decision on the parking proposals is expected by March 2019.