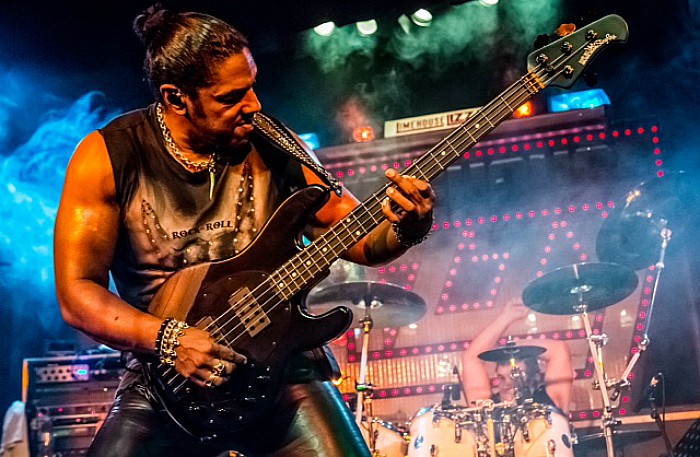 Top Thin Lizzy tribute band Limehouse Lizzy are returning to perform at Nantwich Civic Hall this month.
They will be playing their usual action-packed pyrotechnic-fuelled explosion of a show on Friday January 18.
Limehouse Lizzy, keeping the spirit of rock icon Phil Lynott and his band Thin Lizzy alive, have been selling out venues worldwide.
The band have also added a tribute in their set to the late Gary Moore, the former Thin Lizzy guitarist and world-renowned solo artist.
They have gone from their Official PRS award, to performing for Virgin Atlantic in Barbados, making TV appearances on BBC2's Arena among others, and to being recruited to record and tour by members of the original Thin Lizzy.
Limehouse Lizzy have just completed their 25th year with their most explosive show and critically-acclaimed line-up yet.
Expect more of the Celtic influenced tracks like "Whisky in the Jar" and "Black Rose" among the usual razzamatazz and classic tracks "The Boys are Back in Town", "Sarah" and many others we've come to expect from one of the most highly rated acts on the circuit.
Tickets are £12 and available from Nantwich Civic Hall by calling 01270 628633 or online at www.nantwichtowncouncil.gov.uk