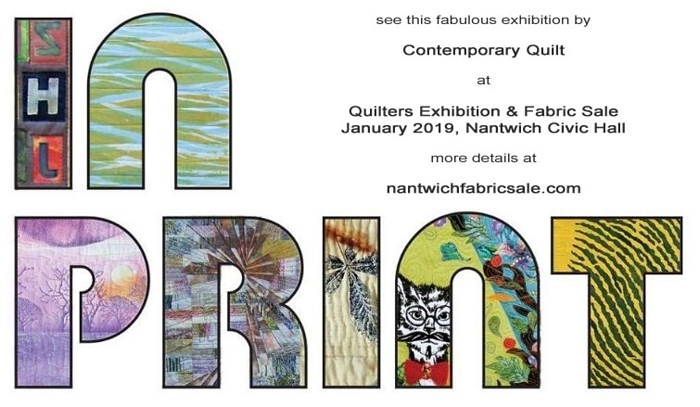 The Quilters Exhibition & Fabric Sale returns to Nantwich Civic Hall for its 15th year for all those who like to get creative!
It is an established favourite with a range of creative people including patch workers, quilters and stitchers of all ability levels and ages.
Contemporary Quilt is joining the 'In Print' exhibition of impressive textile art this year
Traders will have on sale a choice of beautiful fabrics, wadding, kits, thread, sewing notions and more.
There are also exclusive special offers from WeaverDee on their range of sewing machines, and Westerlee Design Rulers will be in action with expert Laurel Byrne to offer demonstrations.
Talented Group Exhibitors will also be present so visitors can find out more about the work they have on display and how they make it.
There will also be refreshments on sale.
The exhibition and sale is on Sunday January 20 at Nantwich Civic Hall from 10am – 4pm.
Visit www.nantwichfabricsale.com and find them on Facebook.