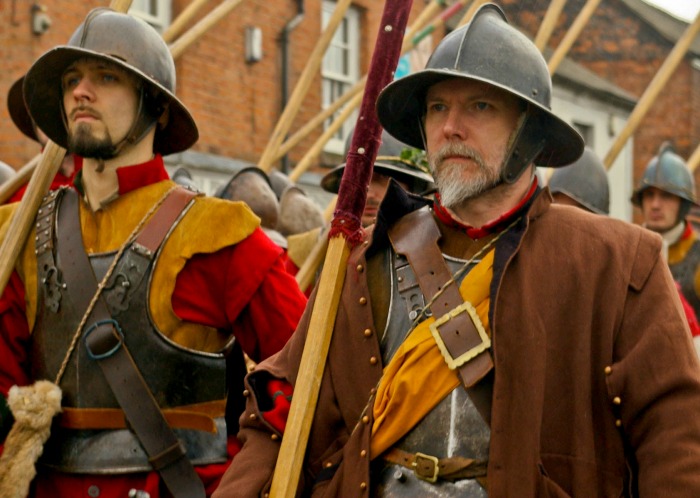 The 17t Century siege and Battle of Nantwich is remembered in an exhibition.
It opens in the Your Space Gallery in Nantwich Museum on Tuesday January 22.
Visitors can learn more about the Civil War, follow the course of the battle, view various armaments, elements of uniforms and other items of the time.
An original copy of the letter describing the battle from the victors, Sir Thomas Fairfax and William Brereton to General Monroe can be seen at the museum's permanent Civil War display.
The battle will be commemorated in the town on Saturday January 26, Holly Holy Day, the day when the townspeople celebrated the end of the siege by wearing a sprig of holly in their hats.
Events at the museum on the day begin at 10am with a Civil War Tour followed by another at 12pm (£4 per person, £3 museum members).
A Pike and Musketry Demonstration led by members of The Sealed Knot takes place from 10.30am to 11.30am followed by 17th century music by local group "Forlorne Hope" until 12.30pm.
A model illustrating the battle will be on display in the Joseph Heler Room while the museum shop will sell items relevant to the battle.
"The English Civil War Re-enacted" booklet by Keith Lawrence is relevant on Holly Holy Day explaining the uniforms and equipment of the Civil War soldiers which will be seen in the town.
A later event is a talk at 2pm on Friday February 15 "The Human Costs of the Civil War" by Professor Andrew Hopper, of The University of Leicester.
Tickets are available from the museum £4 per person (£3 museum members).
Entry to the museum and exhibition is free.
Contact Nantwich Museum on [email protected], 01270 627104, visit www.nantwichmuseum.org.uk, https://www.facebook.com/nantwich.museumoffical/ https://twitter.com/NantwichMuseum