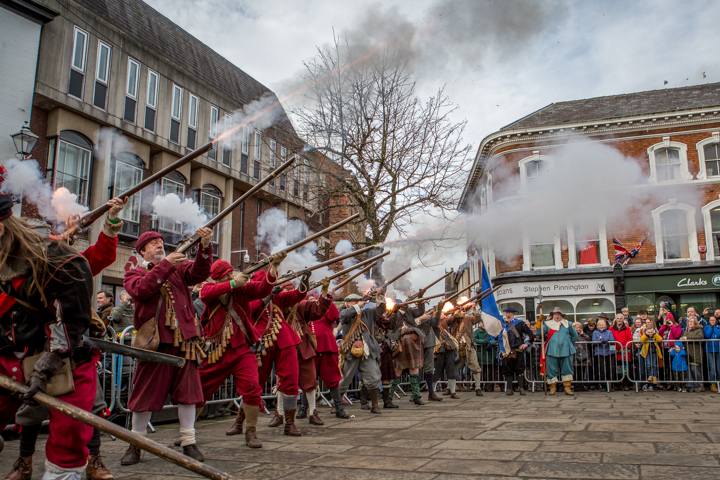 Thousands of people young and old once again packed into Nantwich town centre to witness another spectacular Holly Holy Day "Battle of Nantwich" celebration.
And with help from Nantwich Events Photography, we've captured the amazing day with these stunning images.
The Sealed Knot marched through the town as they re-enacted the 1644 Battle of Nantwich, one of the key events in the English Civil War.
Families watched on in cool, damp conditions as troops left Malbank, paraded down Welsh Row and up High Street into the town square.
They surrounded the War Memorial and lay silent for a moving wreath-laying ceremony, watched by thousands.
Nantwich Mayor Cllr David Marren and Crewe & Nantwich MP Laura Smith were among the dignitaries attending the wreath-laying, with Rev Mark Hart from St Mary's Church delivering some moving words.
Troops then fired a gun salute before moving off down Mill Street to Mill Island where the battle re-enactment took place from 2pm.
Once again, the Parliamentarians helped the town defeat the Royalists in an event which has now been held for 40 years.
Beforehand, Nantwich Museum staged tours and demonstrations, and there were activities, entertainment and refreshments in the Square.
Live music was performed by a number of performers, including Nantwich Concert Band and several soloists.
For more details about the event, visit https://www.battleofnantwich.org/
(Pictures courtesy of Nantwich Events Photography)