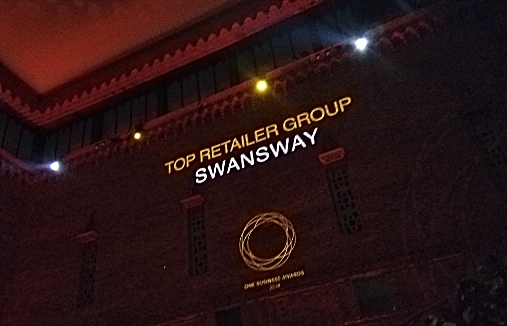 South Cheshire family-owned Swansway Motor Group has been crowned Volkswagen Dealer Group of the Year 2018 at the brand's One Business Awards.
Swansway owns and runs two Volkswagen centres – Crewe Volkswagen on Weston Road and Wrexham Volkswagen on Rhosddu Industrial Estate.
And out of 200 Volkswagen dealerships in the UK, Wrexham VW came out top of them all, with Crewe VW in fifth.
It meant Swansway Group was named as the Volkswagen Retailer Group of the Year 2018.
Swansway Volkswagen brand director Ben Gilbert said: "I'm so pleased for every single member of the teams at Crewe and Wrexham, they are all fantastic and this shows that hard work really does reap rewards."
The Volkswagen One Business Awards are a celebration of balanced scorecard results, which mean outstanding performance in all areas, all of the time, with a bias towards giving great customer service.
John Smyth, Swansway Group director, added: "I am absolutely delighted for the group, winning a manufacturers award takes consistent hard work and determination.
"Massive congratulations to our Volkswagen Brand Director Ben Gilbert, Crewe Volkswagen Brand Manager Andy Poole, with special thanks to Gary Wood and his amazing Wrexham team for taking their dealership to Number 1."