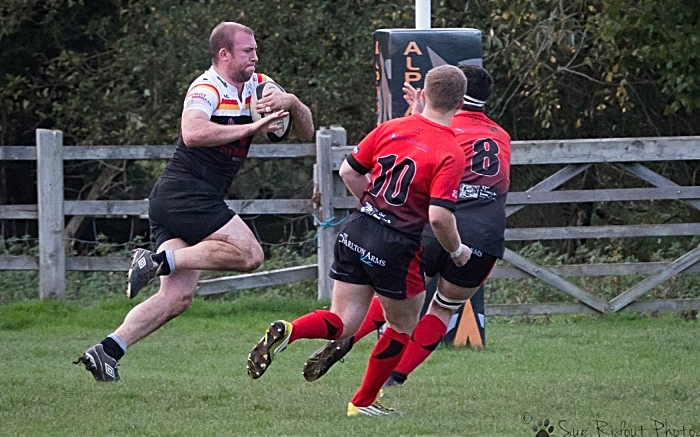 Crewe & Nantwich RUFC's recent strong run came to an end when they were beaten 35-0 away at league leaders Ludlow.
Crewe were forced into fielding a much changed side with the unavailability of 2nd rows Allcock and Wright, wing forward O'Leary and a long-term injury to prop Sposton.
The reshuffled side performed well initially against Ludlow but despite their best efforts the hosts scored two first half tries to go in at the break 14-0 in front.
An early Ludlow try put Crewe further on the back foot in the second half, trailing 21-0, but they continued to create chances against a well-drilled side with the try line going begging on a few occasions.
The home side's defence stood firm and ended the game with two further tries for a final score of 35-0 a scoreline.
On a positive note was the half time debut of no.8 Gregg Saignes, another product of Crewe's youth system.
Saignes enjoyed a series of good drives with the ball in hand and some big hits at the ruck.
Crewe have a free weekend next and entertain Newcastle at the Vagrants on February 16 – a game they will look to avenge their one point loss in the away fixture.
1st team head coach John Farr said: "Sometimes you just get beaten by a better team.
"Yes, we were missing a couple of key players, yes, some of the boys didn't work hard enough, but all credit to Ludlow.
"They're a strong outfit all round and deserve to win this league.
"We need to address a few things and make a positive end to the season."