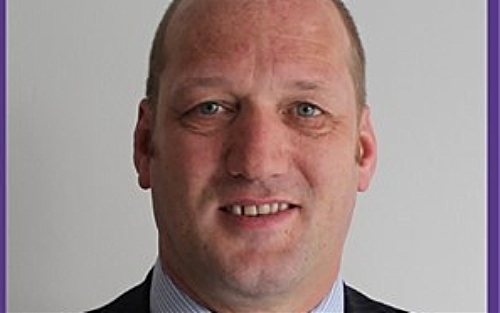 A second senior officer is to leave Leighton Hospital to take a role at Royal Stoke this year, writes Stephen Topping.
Mark Oldham (pictured), director of finance and strategic planning at Mid Cheshire Hospitals NHS Foundation Trust, is due to become chief finance officer at University Hospitals of North Midlands NHS Trust.
He will follow Tracy Bullock, Mid Cheshire Hospitals' chief executive, who is also swapping Crewe for Stoke at the end of March.
Dennis Dunn MBE, chairman of Mid Cheshire Hospitals, told Monday's board meeting that Mr Oldham will be leaving his current employers when the trust's "substantive financial issues" have been resolved.
"It is about making sure that the trust is in a very good position for the stage where it is handed over," Mr Dunn added.
Mr Oldham, who joined the NHS with the Crewe Health Authority in 1989, has worked at Mid Cheshire Hospitals since it became an NHS trust in 1990.
He is due to present Mid Cheshire Hospitals' budget for 2019-20 at April's board meeting, and his replacement will be chosen once the new chief executive is at the helm.
Meanwhile, the board was told that five candidates are in the running to replace Mrs Bullock as chief executive – with Mr Dunn suggesting the process is "going as well as it could".