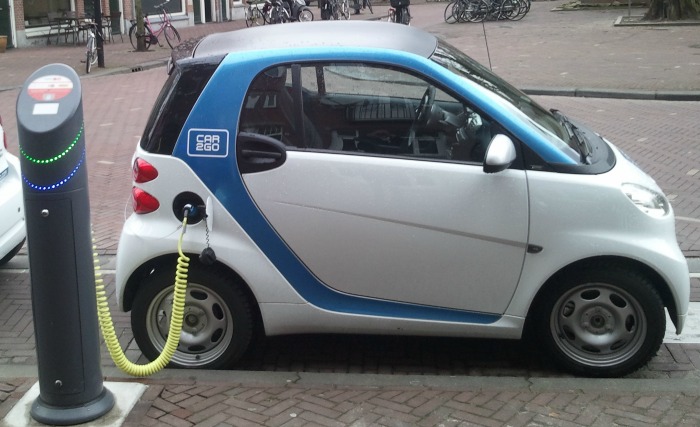 Cheshire East has seen a staggering 5,750% rise in electric and plug-in hybrid vehicles in seven years but has just 34 charging points, according to latest figures.
Statistics compiled by the BBC Shared Data Unit shows that 1,170 fully electric or plug in hybrid cars, LGVs and quadricycles were registered in the Cheshire East Council authority area in 2018.
That's the 16th highest of the 386 authorities in England, Wales, Scotland and Northern Ireland.
And it's a huge rise from the 20 vehicles registered in 2011.
But with just 34 charging points, it means it has a 29.1 rate of charging locations per 1,000 vehicles licensed – among the bottom 25% of authorities offering the fewest locations.
In neighbouring Cheshire West and Chester, there are 23 charging locations for 713 licensed electric/hybrid vehicles – a 32.3 rate per 1,000 vehicles.
The investigation was carried out on the back of the government's Road to Zero Strategy in 2018 to "lead the world in zero emission vehicle technology".
Ministers said at least half of new cars (and 40% of new vans) should be ultra low emission by 2030.
And by 2040, all new cars and vans should also be electric or effectively zero-emission and new petrol and diesel cars will be phased out.
But campaigners point to a number of hurdles in achieving this, including:
– lack of standardisation with charging points – there is a mix of connectors, charge points and tariffs
– regional networks with drivers requiring different memberships (a card and/or app for access)
– finding locations (charging points generally in car parks and in random locations)
– occupied charging stations
– slow charging times (varies per car model and charging type)
Nicholas Lyes, RAC head of roads policy, said of the BBC investigation: "These findings show that despite the Government's ambitions to accelerate the take-up of cleaner vehicles, charging infrastructure is presently something of a postcode lottery, and patchy at best in some parts of the country.
"RAC research has found the lack of charging infrastructure is one of the three main barriers for electric vehicle take-up, along with range anxiety and high upfront vehicle costs.
"Clearly, we need to improve this access to charge points as a whole, but special attention needs to be given to installing more rapid chargers on the strategic road network as well as adding charging capability at car parks where people spend longer periods, such as at shopping and leisure centre car parks.
"We'd also like to see local authorities work more closely with the Government to find on-street charging solutions.
"The key is to give drivers the confidence to go electric, which will not happen quickly unless they are given the right incentives to do so, alongside easy access to reliable charging infrastructure."
A Department for Transport spokesperson said: "Our vision is to have one of the best infrastructure networks in the world for electric vehicles, and we want charge points to be accessible, affordable and secure.
"Our Road to Zero strategy sets out our commitment to massively expand electric vehicle infrastructure, while the £400m public-private Charging Infrastructure Investment Fund will see thousands more charge points installed across the UK.
"This is part of a £1.5bn programme of investment to put the UK at the forefront of the transition to zero emission vehicles."
Cheshire East Council launched its clean air strategy in December, which includes an aim to have "more electric vehicles and charging points" as well as designated routes for heavy goods vehicles and an anti-idling campaign, to reduce engine emissions.
The plan includes a move to "promote use of electric vehicles, including within its own transport fleets, and encourage greater use of electric cars and electric commercial vehicles across the borough, while ensuring that housing developments have a required number of electric charging points".
Nantwich News has contacted Cheshire East Council requesting more details on how many more charging points will be installed, where and when. We are awaiting a response.
(pic electric vehicle charging, by Ludovic Hirlimann under creative commons)