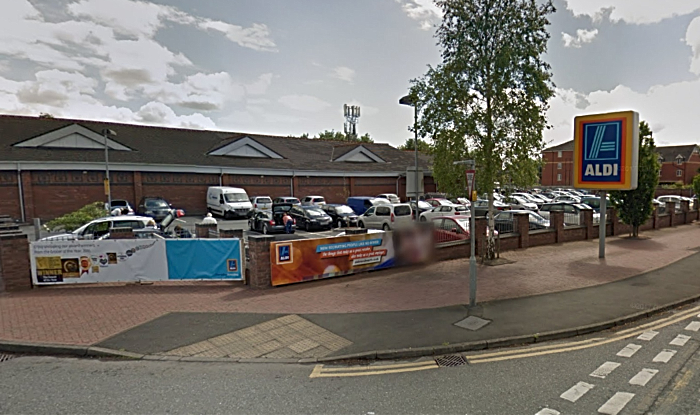 Plastic Free Nantwich campaigners have hailed Aldi bosses after revealing it was the only supermarket in town to support their campaign.
Aldi in Nantwich has allowed campaigners into their store to help shoppers take off unnecessary and wasteful plastic wrapping on shop products.
Crewe and Nantwich MP Laura Smith plans to join the campaign in Aldi later today (May 11).
Nantwich mum Emilie Janman, who has organised the event, said only was stepping forward to take responsibility.
"Sainsbury's refused to allow us into their shop to show just how much wasteful and polluting plastic is on their shelves," she said.
"They can't just ignore the problem of plastic wrapping and the damage it is doing to our lives; they have a responsibility to the community.
"Thanks Aldi for being open about the problem."
Greenpeace recently published a "supermarket league table" of how 10 big supermarket names deal with plastic pollution. Sainsbury's was bottom of the table.
Plastic Free Nantwich aims to put pressure on industry to tackle the problem.
Organised as part of the Surfers Against Sewage 'Plastic Free Communities' campaign, it aims to highlight damage being done by the "throw away" culture.
Emilie added: "Plastic isn't disposable. It doesn't disappear.
"It's still there in our soil, water and air for hundreds of years. It's in every fish in the ocean. We are drinking and eating it.
"And every plastic particle is a tiny toxic tablet.
"So we are poisoning our kids every time we chuck away a plastic wrap. And it's all about a quick profit for big business.
"Yet again they are making a killing out of killing the planet. It's simply criminal."
According to Friends of the Earth, tiny plastic particles have been found in every river and lake tested in Britain
Plastic Free Nantwich was launched in March and has signed up more than a dozen local stores to cut plastic waste.
It is planning a series of events throughout the year, including a summer plastic free picnic, working with the town's festivals to cut plastic waste, working with local school plastic free groups and working with councils to take action.
Find out more on Facebook page Plastic Free Nantwich or email [email protected]