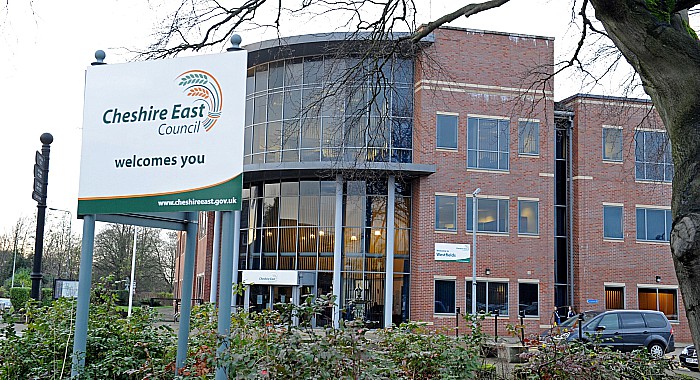 Cheshire East Council is set to move to committee system of decision making after a notice of motion to move away from a 'leader and cabinet' model won support.
The notice of motion was brought by Cllr James Nicholas, deputy leader of the Independent group.
It was overwhelmingly backed by councillors.
Cllr Nicholas said: "This council is committed to implementing a change in decision-making governance arrangements, comprising the cessation of current leader and cabinet model of governance and the implementation of a full committee model of governance.
"This is to be developed during 2019/20 with a view to the arrangements taking effect from the beginning of the 2020/21 municipal year, subject to a legally and constitutionally robust process, led by the council's constitution committee and agreed by council."
Under the new proposed arrangements, decisions would be taken by committees made up of elected members in proportion to their representation at council.
However, for practical and legal reasons, the earliest date such a change in governance could take effect is from May 2020.
The cabinet system will therefore continue, on a transitional basis, until proposals and arrangements for a committee system can be put in place.
Cllr Sam Corcoran, the new leader of Cheshire East Council, said: "It may seem strange that my first act as leader is to give away power – but that is what I intend to do. We need a system of governance that gives more power to backbench councillors.
"We will not rush into any changes and the challenge for the constitution committee is to devise a new committee-based system that devolves power down and provides effective decision-making.
"The results of the constitution committee's work will then be presented to full council, hopefully within the next year."
Cllr Craig Browne, deputy leader of Cheshire East Council, said: "I warmly welcome this move.
"This is the right decision and great news – not only for the council but also for local residents across the whole borough.
"A move to a committee system of governance is long overdue and its implementation, following the necessary due process, will ensure greater transparency and accountability around council decisions.
"A committee system will also involve a wider cross-section of voices being heard and engaged in the whole decision-making process and be much more open to engagement and scrutiny by members of the public."
Cllr Janet Clowes, leader of the Conservative group who lost her bid to be council leader, said: "The process of implementing change in the decision-making arrangements of a unitary authority the size of Cheshire East is highly complex.
"However, after a decade since the council's inception, it is now timely to engage in a process of change and public consultation that is legally and constitutionally robust over the next 12 months."