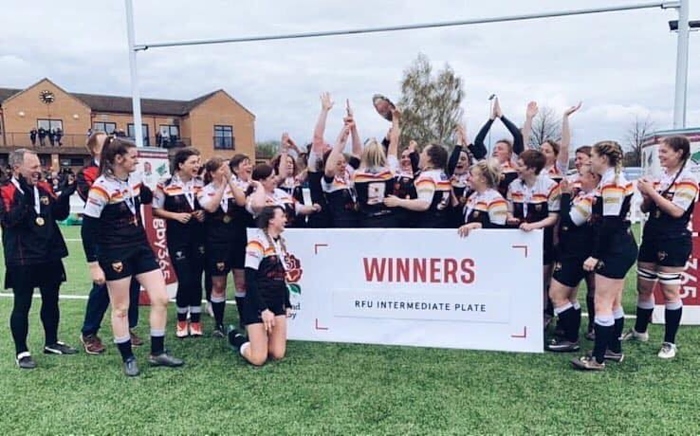 Crewe & Nantwich RUFC is launching a recruitment drive to attract new players ahead of the 2019-2020 season.
The club hopes bringing in fresh faces will build on their successful 2018-19 campaign at all levels.
The Ladies team won promotion into the Championship as well winning the Intermediate Plate.
The men's 1st team won the Cheshire Bowl, and the newly formed Junior Colts came runners up in the Junior Shield.
The Ladies side launches its "Intro2Rugby" programme today (June 7) geared to offer ladies of all ages (18+), who have never picked up a rugby ball, the chance to undergo a six-week crash course.
The programme will be running on Friday evenings at Crewe Vagrants Sports Club in Willaston from 6.30pm-8pm.
The side also runs Female Touch Rugby on the same evening at the same venue from 7pm-8pm for girls and ladies aged from 12.
Matt Baty, Crewe and Nantwich Ladies Coach, said: "Intro2Rugby is a great way to introduce people to the game.
"The programme we are running enables people to learn the basics, get to know some of the laws and techniques and more importantly train with women at a similar level and make some new friends along the way!
"Last season it was extremely well received and several of the players that went through the sessions went on to play a major part in the team across the season.
"Whether you can make one session or all 6 we'd love to meet some new faces, above all it's fantastic fitness and a great social!"
Senior Men's sides and Colts are also on the hunt for new players of all ages and abilities.
There will be a "Back2Rugby" programme running alongside pre-season training from Tuesday July 9 for the Men's side and Wednesday July 10 for Ladies.
Minis and Juniors training will resume at the start of September for boys and girls aged 5 (year 1) upwards.
"Didi Rugby" preparation classes for even younger children are running in Crewe and Nantwich.
For more details on training,contact the relevant person (below) or visit the website or Facebook Pages:
Senior Men's Contact – John Farr [email protected]
Senior Ladies Contact – Katie Heirene [email protected]
Minis and Juniors Recruitment Contact – Katie Heirene [email protected]
Website http://www.cnrugby.uk/
Facebook https://www.facebook.com/CreweandNantwichRUFC/