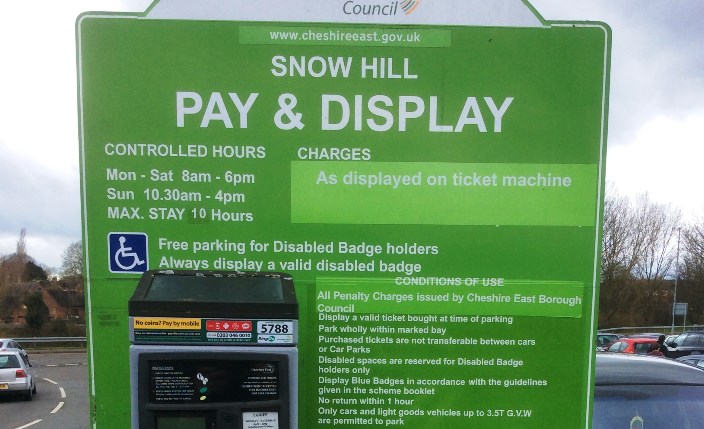 SPONSORED FEATURE
There are millions of vehicles in the UK, and most of them are parked more than 90% of the time.
That is a lot of vehicles that need space in a country that is not friendly to parked vehicles.
The key is to figure out what this issue is highlighting and why it is such a problem in the UK. Finding ways to address the issue is vital.
The parking crisis in the UK stems from several issues that have not been fully addressed; for example, there is an issue with the price.
A chunk of the parking spaces in the UK are subject to price hikes without notice.
These price hikes are so severe they sometimes make it hard for locals to afford parking near their homes or place of work.
Some say the hikes are for tourists, but the problem is these hikes are implemented all-year-round and not just during the tourist season.
Another issue that should be pointed out is that parking spaces have not evolved with the times.
Most of the spaces are relatively small since vehicles were smaller decades ago.
Modern vehicles need a lot more space, so the spaces available are simply incapable of accommodating their needs.
This leads to double parking or space being wasted.
Topple these issues with the fact there are so many vehicles in the UK, and it is easy to see why this problem is only getting worse.
There are a number of solutions being put in place in the UK to try to combat this problem beyond things like public transportation.
One thing many regions are doing is introducing cashless parking with the help of pay stations, such as the ones provided by Advance Access.
These cashless pay stations can be used along with apps that can be downloaded, such as RingGo or AppyParking.
This makes it easier to park and also allows individuals to only pay for the amount of parking they need.
The moment a driver leaves a space, he or she no longer has to pay for it, which could encourage more space sharing.
This is not the only solution being proposed.
At the moment, there are several companies developing algorithms to help predict the availability of space.
These learning algorithms may predict space availability with incredible accuracy, helping to reduce traffic since people won't have to aimlessly drive around but rather head to where space is available.
Parking is only going to get better as time moves on. At the moment, there is a real interest in making sure all public parking spaces have anti-slip sensors installed at every space.
The sensor is going to be there to detect when a vehicle has left a particular space.
Now, this technology is not ready just yet, but it is easy to see how much better things would be if an app could tell drivers who are looking for space that a parking location was just vacated.
Car makers themselves are also taking steps to combat this issue through technology.
One reason people cannot find places to park is because they simply do not want or cannot parallel park comfortably or safely. This is an issue many automakers are tackling head on.
Vehicles are installing technology, such as sensors and cameras that can work together to guide a driver into a tight spot or take care of the task for him or her altogether.
Car makers and towns and cities want to try to solve this problem as soon as they can, which is the reason they are investing so much time and effort into it.
Congestion caused by vehicles that cannot find a space increases the risk of accidents, which can sometimes cost the town, city, or region a lot of money in repairs and assistance.
Parking space troubles, such as price hikes and other issues mentioned here are making people reconsider buying vehicles.
Couple that anger with the availability of ride-sharing applications, and it is easy to see why some people are opting against car ownership.
This is obviously something that vehicle makers want to fight, so they are attempting to help make parking easier in the UK and all over the world.
Hopefully, some of these solutions can help combat the crisis in the UK and help regular folks finally feel a little better about their parking needs.
It is obvious that some of these changes are going to take some time to take effect, but at least steps are being taken to make this less of a headache for drivers here.