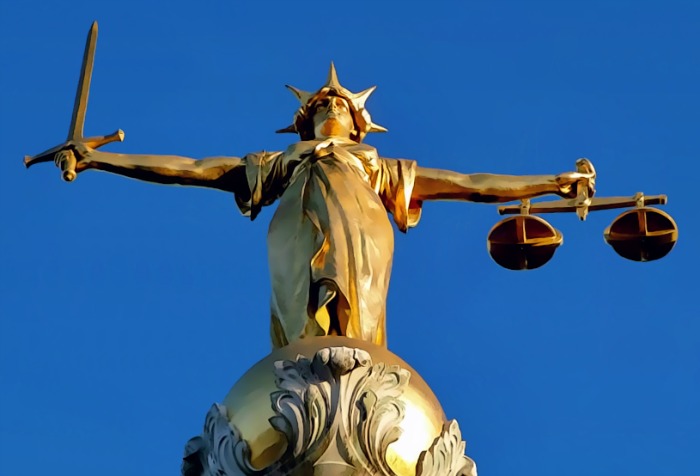 Cheshire Police are resolving around 3% of reported crimes with Criminal Resolution orders, according to latest figures.
And CRs, which do not appear on a criminal record or standard DBS check, have been used for serious crimes such as possession of a firearm, rape of a girl under 13, other sex offences and aggravated burglary.
The statistics were published by BBC Shared Data Unit which analysed crime outcomes statistics from 2014 to 2018.
CRs are not classed as convictions, but since 2014, police forces have resolved more than 400,000 crimes with a CR – an out of court disposal.
Thousands of offenders have escaped prosecution for offences as serious as child sex abuse, grooming, kidnapping, knife crime and drugs trafficking.
In Cheshire, there were three examples of CRs being used in cases involving possession of a firearm with intent, and three cases of rape of a girl under the age of 13.
There was also one case of rape of girl under 16, and one case of aggravated burglary dwelling.
In Cheshire, 1,977 CRs were issued in 2017-18, which is 2% of the 87,192 crime outcomes.
In 2016-17, 5% of all crime outcomes were resolved using CRs – 2,811 CRs in 62,404 crime outcomes.
Most are for less serious offences such as criminal damage (391), drug possession (108), public order (254), and theft (708).
Home Office guidance suggests forces should only use CRs on less serious crimes if offenders admit responsibility, victim consent is sought and offenders agree to make amends through apologies, reparation of damages or other agreements.
Restorative justice techniques can be, but are not always, incorporated in the process.
Agreements between victims and offenders are voluntary and not enforceable by police "in all but the most exceptional circumstances".
Chris Henley QC, chair of the Criminal Bar Association, said: "Community Resolution Orders, which require an admission of guilt, were specifically designed to deal with less serious offences, particularly involving young and/or first time offenders.
"What is clear from the figures is that contrary to their original purpose and the very clear guidance given to the police, CROs are being used to deal with more and more serious offences. This shouldn't be happening.
"It is incredible that someone who admits committing an offence of rape receives what amounts to little more than a warning.
"Sadly, this is all about a lack of resources, that the police and CPS are struggling to cope with the consequences of years of savage cuts."
A spokesman for independent charity Victim Support, said: "Community resolutions can be effective for dealing with low level offences, as long as the views of the victims have been firmly taken into account.
"They can result in a quick outcome for the victim and give them closure following the crime.
"However, the fact they are being used in cases where a serious offence has been committed, such as a sexual offence, is seriously concerning.
"It is wholly inappropriate to use them in these cases as it means that victims are denied the justice they deserve, and the public could be put at risk if violent and sexual offenders are not receiving a criminal record.
"Too often victims feel let down by a criminal justice system that fails to take their needs into account, and using CRs in violent and sexual offence cases will leave many victims feeling that the justice system does not work for them."
National Police Chiefs' Council Lead for Charging and Out of Court Disposals, Deputy Chief Constable Sara Glen said: "Community resolutions help police handle low-level offending proportionately.
"They can involve making amends, apologising or completing education.
"Victims' wishes are central to our decision-making and officers have established tools and guidance to help them to reach the right outcome.
"Our decisions are examined by force scrutiny panels.
"We anticipate that the number of community resolutions used for indictable offences will further decrease as our new national strategy on out of court disposals is implemented by forces.
"Community resolutions for these few cases must be authorised by an officer of a rank not lower than inspector and we conduct thematic reviews to ensure compliance.
"Our national strategy makes clear community resolutions should not be used in the most serious cases.
"Officers are making decisions about whether it is fair and proportionate to give someone a criminal record for their first minor offence – when they've admitted responsibility, offered to remedy the crime, are considered unlikely to reoffend, and can be given a sanction that deters further offending.
"These figures show that around three per cent of crime is dealt with in this way, and that community resolutions are used in one per cent of sexual offence cases.
"When this occurs each force will scrutinise the decision to ensure that it is appropriate in the circumstances.
"The majority relate to sexual offences between children and young people, which we would classify as peer on peer where we have juveniles who are in relationships but are not yet at the age of consent."
We contacted Cheshire Police several days ago for a comment and are awaiting a response.