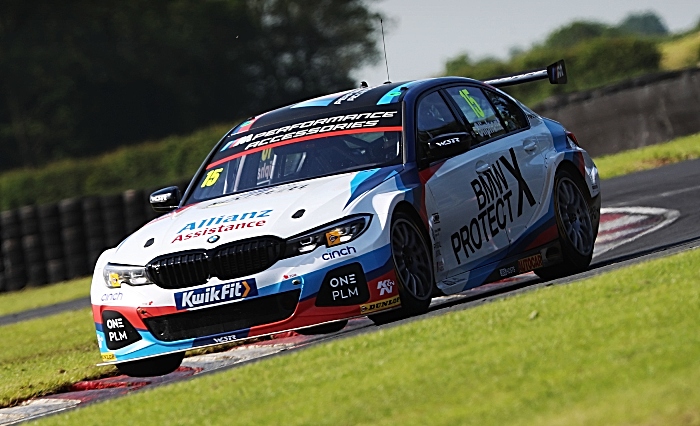 Tarporley racer Tom Oliphant has his sights set on a return to home turf when the latest round of British Touring Car Championships arrives at Oulton Park in Cheshire.
Oliphant will be hoping to put an up and down weekend at Croft behind him when rounds 13, 14 and 15 are held at the Cheshire circuit on June 29-30.
He held on to a top five finish in race one at Croft, but in race two he spun off at the chicane which ended his chances, finishing 18th.
And in the final race, he ended in 23rd after being punished for tyre choices on a wet surface.
Oliphant left Croft sitting 13th in the BTCC Drivers' Championship while Team BMW reside first and second in the Manufacturer/Constructor and Teams' Championship respectively.
Finally, Oliphant remains second in the Jack Sears Trophy standings after four events.
He said: "Race one was good and we had great pace, but it wasn't worth risking anything by making a silly move and jeopardising a solid team result.
"Race two was tough as after serving contact with Chilton I was then forced onto the wet grass and sent spinning. That effectively ended any hope of getting a good result in races two and three.
"Oulton Park should be better and I'm looking forward to seeing what I can achieve at what is my home event.
"I'll go into it with high hopes and fully focused on adding more silverware."
The 2019 Kwik Fit British Touring Car Championship heads into the annual summer break after Oulton Park.
(Images courtesy of Jakob Ebrey Photography)