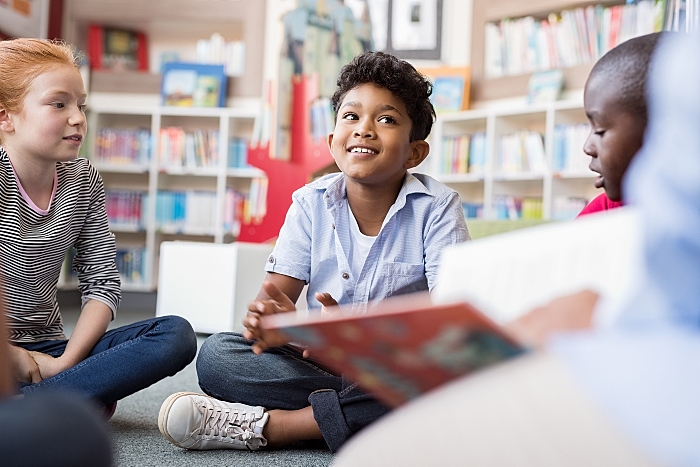 Nantwich Library will be launching its 20th annual Summer Reading Challenge which begins on Saturday July 6.
The theme this year is 'Space Chase' – an out-of-this-world adventure inspired by the 50th anniversary of the moon landings.
As children read their way through six library books of their choice over the summer, they will collect stickers and solve clues to help them to complete their mission folder.
The Summer Reading Challenge is designed for children aged 4-11.
Every child who finishes is awarded a special certificate and a medal.
There is also a mini challenge for pre-school children so that they can join in the fun too.
Joanne Shannon, Cheshire East Council library services manager, said: "We have always been very proud of the number of children in Cheshire East who join the Summer Reading Challenge.
"Last year more than 6,500 children took part across Cheshire East making us one of the highest participating authorities in the North West.
"This year we hope to welcome all our existing participants back, along with any new children to the scheme."
Cllr Mick Warren, Cheshire East Council cabinet member for communities, said: "I have supported the Summer Reading Challenge for a number of years.
"It is a fantastic way to keep children entertained and engaged during the summer holidays as well as igniting their imagination and building on their vocabulary in preparation for the new school year.
"This year's theme will, I'm sure prove very popular among budding space enthusiasts."
This summer there will also be space-themed creative arts sessions, a variety of digital and craft activities, workshops with Chester Zoo Safari Rangers and local astronomical societies and much more.
In addition, Jodrell Bank Discovery Centre has provided "kids go free" vouchers for Summer Reading Challenge participants.
Space Chase launches in Cheshire East Libraries on July 6 and runs until September 7.