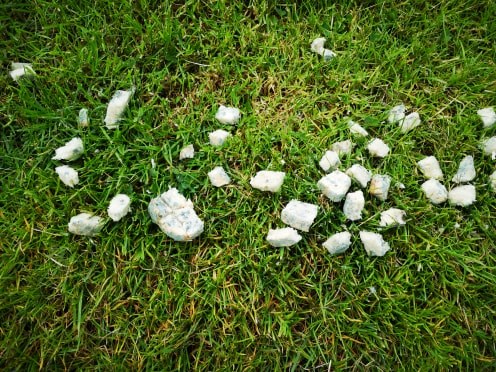 Nantwich residents have voiced fears over poisonous food being left out for birds along River Weaver, prompting a warning from the RSPCA.
It comes after one reader spotted pieces of mouldy bread which had been scattered along the path by the river bank off Davenport Avenue and Manor Road.
She said it was not the first time she'd seen such food left out.
"Someone is putting extremely mouldy bread out for birds along the path by the river in Nantwich," she added.
"It's very mouldy and it's not safe for birds to eat or dogs.
"This has happened several times.
"I did pick most if it up but I had my dog with me and he like quite a few others wanted to eat it.
"I did mention it to other dog walkers."
The RSPCA issued a warning for people to stop feeding bread to ducks, swans and other river birds.
A spokeswoman said: "It's always nice to hear that people want to help swans, ducks and geese.
"However it is important to make sure they are given the right food.
"Some types of mould can cause respiratory diseases in birds so it is best to avoid any type of mouldy food.
"Bread in itself is not the best food to give waterfowl as it fills them up without giving them the nutrients they need.
"We recommend people instead give small amounts of grain such as wheat, corn or bird seed, plus fresh chopped greens like cabbage or spinach, as these will supplement the birds'
natural diet and help provide the birds with the necessary nutrients to keep them healthy."