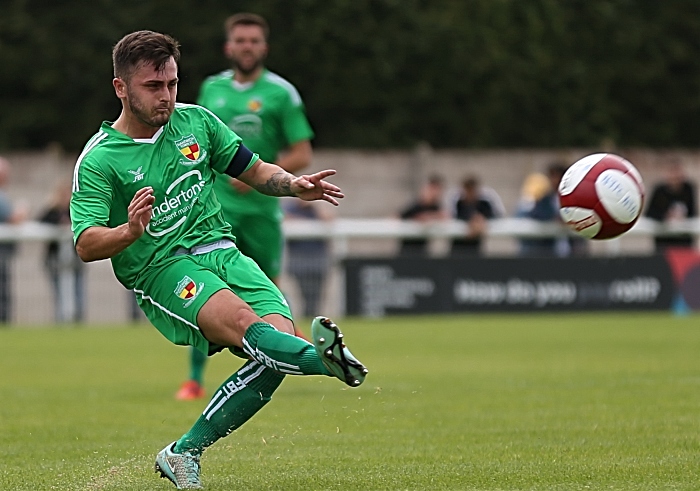 Nantwich Town will start the new 2019/20 season at home to Gainsborough Trinity on Saturday August 17.
This is followed with two successive away fixtures, with trips to Buxton on Tuesday August 20 and Stalybridge Celtic on Saturday August 24.
Witton Albion will visit the Weaver on Bank Holiday Monday in August, with the reverse fixture taking place on New Year's Day.
Stafford Rangers are the opponents on Boxing Day as they make the trip to Cheshire, and the final game of the season will see a long trip to Grantham Town.
The Dabbers also started the 2018/19 campaign with a home game against Trinity.
A Steve Jones stoppage time goal saw a 1-0 victory.
Dabbers manager Dave Cooke looks to build on last year's successful campaign in which he took the team to the league play-off semi finals where they were beaten 4-1 by Warrington Town.
A full list of fixtures can be found below.
All are subject to change with any amendments published first on the club website and social media channels.
Nantwich Town 2019/20 Fixtures
Sat 17th Aug: Gainsborough Trinity (H)
Tues 20th Aug: Buxton (A)
Sat 24th Aug: Stalybridge Celtic (A)
Mon 26th Aug: Witton Albion (H)
Sat 31st Aug: Atherton Collieries (A)
Tues 3rd Sept: Warrington Town (H)
Tues 10th Sept: Hyde United (A)
Sat 14th Sept: Scarborough Athletic (H)
Tues 24th Sept: Mickleover Sports (A)
Sat 28th Sept: Lancaster City (H)
Tues 1st Oct: Matlock Town (H)
Sat 5th Oct: Ashton United (A)
Tues 8th Oct: Bamber Bridge (A)
Sat 12th Oct: Radcliffe FC (H)
Tues 15th Oct: South Shields (H)
Sat 19th Oct: Basford United (A)
Sat 2nd Nov: Whitby Town (A)
Sat 16th Nov: Grantham Town (H)
Sat 23rd Nov: Atherton Collieries (H)
Sat 30th Nov: Warrington Town (A)
Sat 7th Dec: Morpeth Town (A)
Sat 14th Dec: FC United of Manchester (H)
Sat 21st Dec: Gainsborough Trinity (A)
Thur 26th Dec: Stafford Rangers (H)
Wed 1st Jan: Witton Albion (A)
Sat 4th Jan: Buxton (H)
Sat 11th Jan: Scarborough Ath (A)
Sat 18th Jan: Hyde United (H)
Sat 25th Jan: Radcliffe FC (A)
Sat 1st Feb: Bamber Bridge (H)
Sat 8th Feb: South Shields (A)
Sat 15th Feb: Basford United (H)
Sat 22nd Feb: Lancaster City (A)
Sat 29th Feb: Mickleover Sports (H)
Sat 14th Mar: Matlock Town (A)
Sat 21st Mar: Ashton United (H)
Sat 28th Mar: Morpeth Town (H)
Sat 4th Apr: FC United of Manchester (A)
Sat 11th Apr: Stalybridge Celtic (H)
Mon 13th Apr: Stafford Rangers (A)
Sat 18th Apr: Whitby Town (H)
Sat 25th Apr: Grantham Town (A)
Below is a table of all the 19-20 fixtures, courtesy of Nantwich Town FC. Screenshot it for future reference!