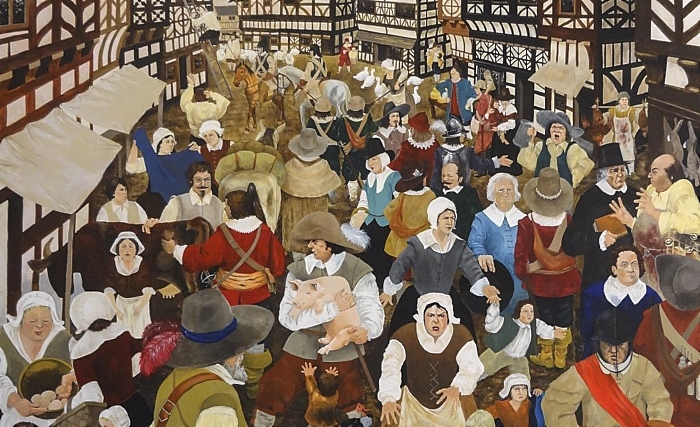 Nantwich Museum is to stage two local history courses in the autumn.
"The Civil Wars in Cheshire" re-runs last year's successful course, beginning 7pm Wednesdays from October 16 and ending Wednesday November 13.
The programme covers:
Week 1. The War arrives in Cheshire – 1642.
Week 2. The lead up to the Siege of Nantwich – the campaign of the "Irish Royalist Army – 1643.
Week 3. The Barthomley Massacre – a review – December 1643.
Week 4. The Siege and Battle of Nantwich – January 1643/1644.
Week 5. The Siege of Chester and Brereton's search for support.
The evening sessions run from 7-9pm.
The cost is £50 which includes course materials and refreshments.
"Aspects of the History of Nantwich" is a new course beginning at 2pm Wednesday November 6 running over six weeks until Wednesday December 11.
The programme covers:
Week 1. Roads and the development of Nantwich.
Week 2. Nantwich Railways.
Week 3. Story of Nantwich Brine and Salt.
Week 4. The Lost Churches & Chapels of Nantwich
Week 5. The Canal at Nantwich.
Week 6. Agriculture and Cheshire Cheese.
The afternoon sessions run from 2-3.30pm. The cost for the course is £25 (Museum members £20) or £5 (Museum members £4) per talk.
Numbers for each course are limited so early booking is recommended.
For further information contact Nantwich Museum on [email protected] , call 01270 627104 visit www.nantwichmuseum.org.uk