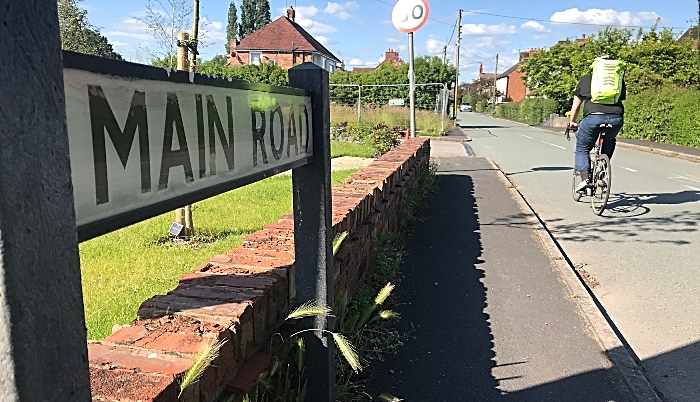 Crewe & Nantwich MP Laura Smith has backed residents in Shavington fighting plans to turn Main Road into a one-way route.
The MP was contacted by a large number of people who objected to a Traffic Order Regulation as part of the Magenta Housing 45-dwelling development on land at the rear of The Elephant pub.
The TRO proposed changes to the narrow section of Main Road that includes the entrance/exit to the development and The Elephant.
It was passed at a recent Southern Planning Committee meeting.
It involves a narrowing of the roadway, introduction of a one-way restriction and a suggestion to lower the speed limit to 20mph.
However, more than 300 objections were raised against the TRO with Cheshire East Council, as we reported last month.
Ms Smith said: "I share the concerns Shavington residents have about this recently agreed amendment to the TRO.
"I'm disappointed the Traffic Regulation Order was approved at the Southern Planning Committee meeting, given the legitimate safety concerns residents have voiced.
"While the TRO has been agreed by committee, it's not been signed off by the Highways portfolio holder.
"I have written to the Director of Highways and the portfolio holder to express my concerns and ask that the TRO (Traffic Regulation Order) is reassessed urgently.
"Work cannot start until this TRO has been signed off by the highways portfolio holder and it's important these details are communicated to residents who are becoming increasingly frustrated by the lack of clarity."
Residents are fighting proposals due to concerns about the safety of pedestrians, particularly children, who they say will be forced to walk directly in the path of one-way traffic on their way to school and will be required to cross the road twice.
The one-way proposal will require traffic to go around the block, coming out of a junction said to have "visibility restrictions" creating an additional risk.
Housing developers, Magenta Living and MCI were given the go ahead to build 45 houses in the area in February 2018 but issues around access to the site have delayed building work.
Residents fear 45 new homes will increase traffic congestion considerably, exacerbating the problems they fear will arise.